Expanding software expertise: CARIAD hires its 1,000th tech expert
Since CARIAD started operations on 1 July 2020, 1,000 employees have already been recruited from the open job market in the area of development.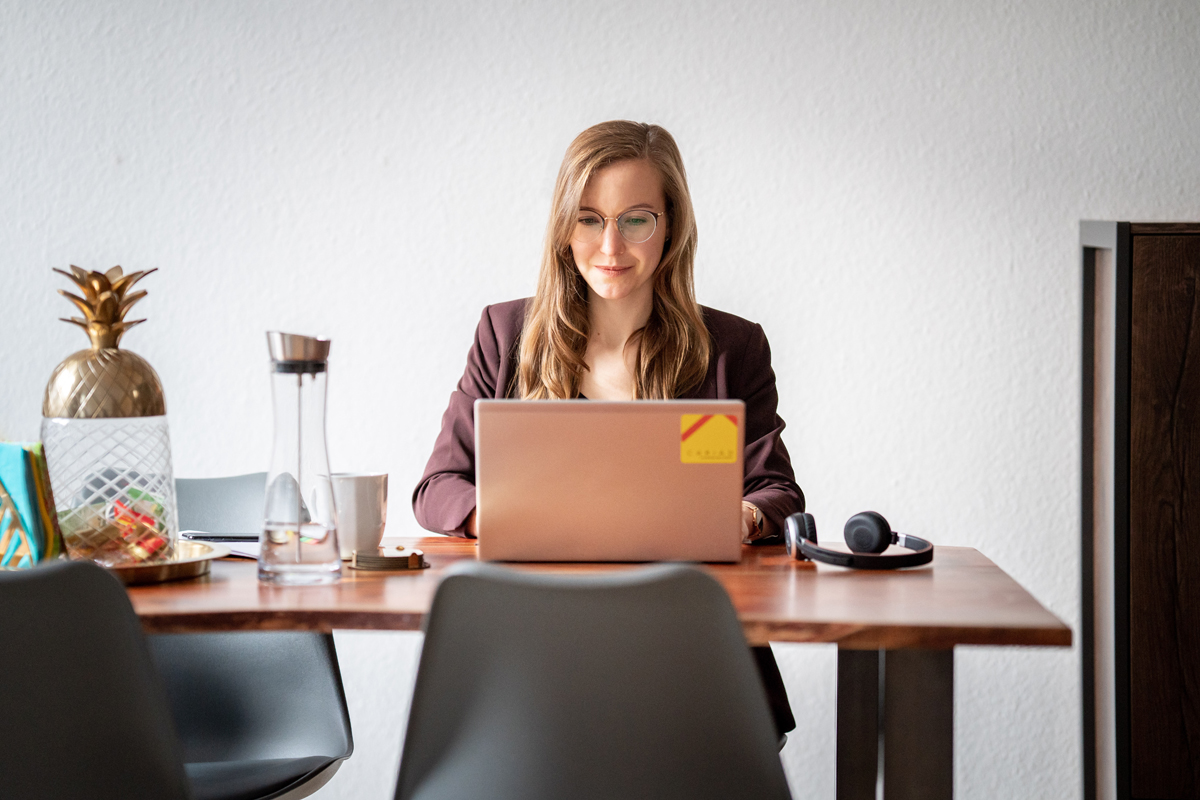 Just over a year after the company was founded, 1,000 new employees have already been recruited in the area of development
CEO Hilgenberg: "Tech experts are key to the success of our products"
New software engineer for autonomous driving: "One of the most exciting fields in tech"
CPO Zugehör: "Only diverse teams will lead to success"
Wolfsburg/Ingolstadt | 21 October 2021 – CARIAD is successfully expanding its competencies through the continuous growth of qualified developers and technology experts. Since the Volkswagen Group's software company started operations on 1 July 2020, 1,000 employees have already been recruited from the open job market in the area of development.
Lara-Marie Volkmann has joined CARIAD as the 1,000th tech hire. The 28-year-old works as a System Development Engineer ADAS/AD at the Mönsheim site near Stuttgart. In her role, she develops highly automated and autonomous driving functions for Level 3 and above, which will be used for the first time in CARIAD's new software platform E³ 2.0 in 2025. Volkmann is particularly involved in testing and validating decisions made by CARIAD's Highway Pilot. She expands a team of more than 1,000 employees who are already working on ADAS/AD functions in CARIAD's largest development area.
"For me as a software engineer, autonomous driving functions are currently one of the most exciting fields in the tech industry," says Volkmann. "CARIAD is consistently focusing on software and has its finger on the pulse when it comes to solving the major challenges that face the automotive industry. It's great to witness how the solutions we're developing ourselves are finding their way into cars and onto the road to make our everyday lives safer and more comfortable."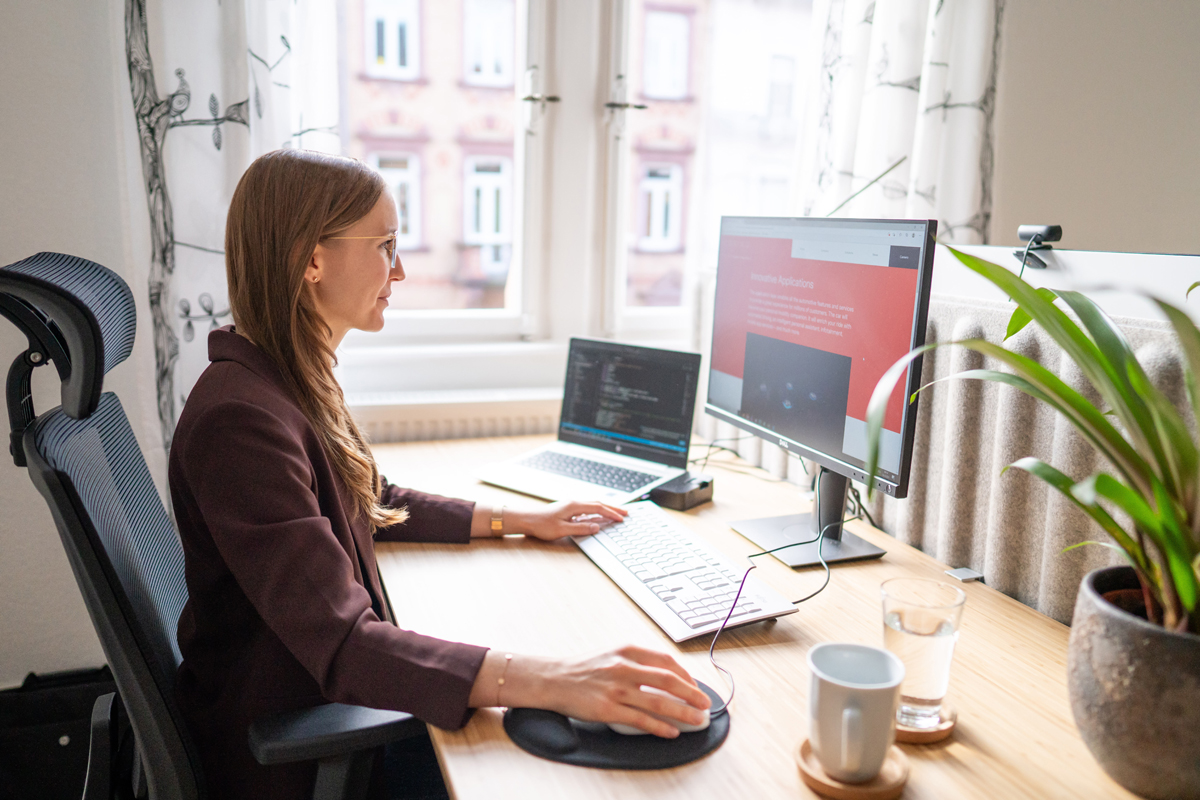 Volkmann completed her Master of Science in industrial engineering at the Karlsruhe Institute of Technology. She wrote her thesis at Dr. Ing h.c.. F. Porsche AG with a focus on data quality for highly automated and assisted driving functions. Volkmann joins CARIAD from ABB Automation GmbH, a subsidiary of the industrial technology corporation ABB.
"We're very proud of this milestone for our innovative team," says CEO Dirk Hilgenberg. "By recruiting international digital minds, we're noticeably increasing our in-house software development capabilities, especially in regard to our main drivers ADAS/AD, Big Loop and data security. Our tech experts are key to the success of our hardware and software products, from the unified software platform to automated driving functions for the Volkswagen Group brands."
Chief People Officer (CPO) Dr. Rainer Zugehör says: "We are offering modern, agile working models, a new software collective bargaining agreement with competency-based pay, and the most exciting tasks in the automotive industry available today."
CARIAD already employs over 4,500 people and is continuing to expand its expertise in the field of technology. In September, CARIAD founded the joint venture Futurepath with the Berlin-based start-up expertlead GmbH in order to give even more impetus to the recruitment of young talent. The joint recruiting platform will give CARIAD and the Volkswagen Group a decisive advantage in attracting IT specialists.
CARIAD is also committed to enabling more young female talent to enter the IT industry. Women are still massively underrepresented in this industry in Germany, even when compared to other countries. To challenge this, the first group of 12 trainees started in CARIAD's newly established A. Lovelace Traineeship in October, a one-year program especially welcoming female tech experts.
CPO Dr. Rainer Zugehör says: "Diversity is vital for us, only diverse teams will lead to success."
About CARIAD SE
CARIAD is the independent automotive software company in the Volkswagen Group that is consolidating and further expanding the Group's software competencies. The company is developing the leading tech stack for the automotive industry with the mission to make the automotive experience safer, more sustainable and more comfortable for people. Founded in 2020 under the name Car.Software Organisation, around 4,500 engineers and developers around the world are now working at CARIAD to build a uniform software platform for all brands of the Volkswagen Group, which includes an operating system, unified architecture and automotive cloud. The new software platform will first be deployed in 2025. In addition, CARIAD is developing digital functions, including driver assistance systems, an infotainment platform, software functions for linking powertrains, and chassis and charging technology, as well as a new digital ecosystem and digital services in and around the vehicle. CARIAD operates in software competence centers in Wolfsburg, Ingolstadt, the Stuttgart region, Berlin and Munich, and is closely co-operating with international development teams in the Volkswagen Group in the US and China. For more information, visit: https://cariad.technology.
Fabian Lebersorger
Tel. +49-174-612-78-29