TRAINEESIGHTS
Take a look inside our A.Lovelace Traineeship
Virtual
18.05.2022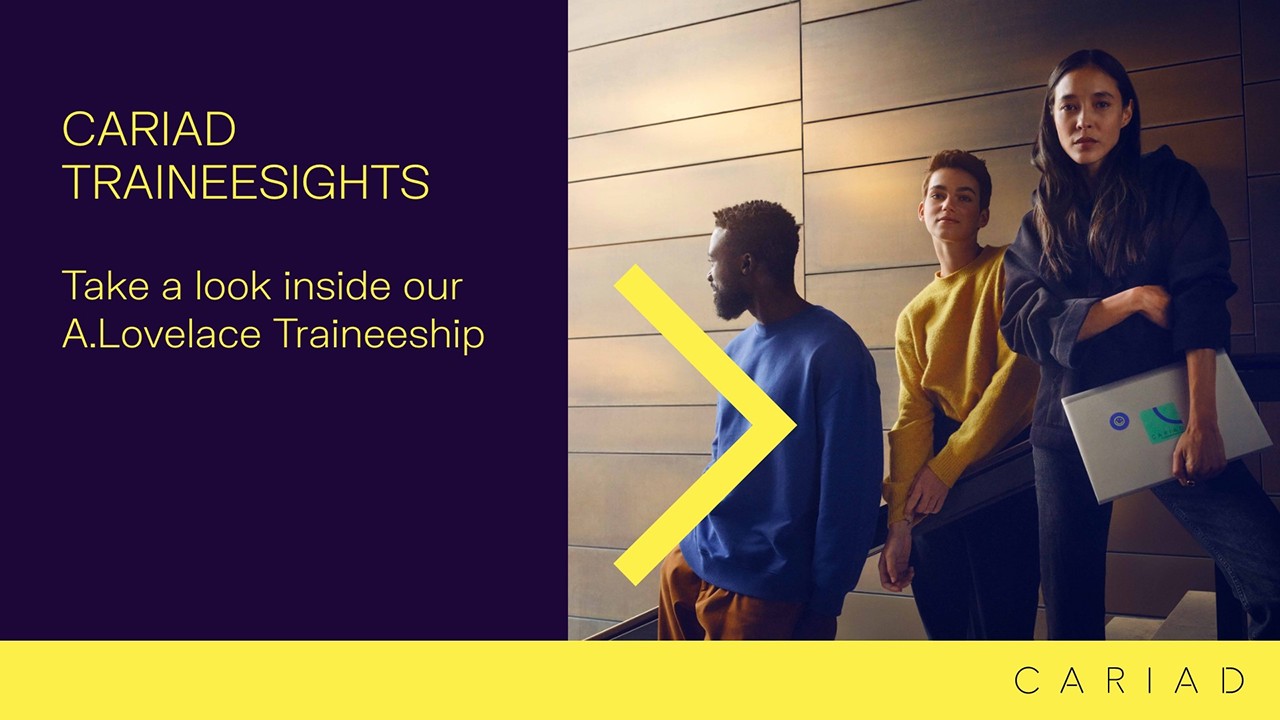 At CARIAD, we know that diversity is an essential factor to success. One of our most important building blocks on the way to achieving a diverse automotive industry is our A. Lovelace Traineeship, which primarily supports women in tech. This year, we are again looking for new tech talents to grow with us and change the future of mobility. 
You want to be part of the change, too? Then be sure to join our upcoming CARIAD TRAINEESIGHTS event.
What's the event about?
At CARIAD TRAINEESIGHTS, you get a chance to learn more about our A.Lovelace Traineeship and all the benefits that CARIAD has to offer.
Our Trainees will share insights into their daily work and colleagues from various departments will talk about key topics and projects you can get involved in. So take the opportunity to get in touch with our CARIDIANs and ask them anything – whether it's what they learnt during their own traineeships or insights about their daily working life at CARIAD. 
How to meet CARIAD
Date: Wednesday, 18 May 2022, 5:30 – 7:00 pm (UTC+01:00) Amsterdam, Berlin, Bern, Rome, Stockholm, Vienna)
Click here to join the event.
We're looking forward to seeing you at CARIAD TRAINEESIGHTS! 
Download Outlook meeting
Click here to save the event in your calendar: