CES 2023
Discover the benefits of technology for the automotive industry.
Las Vegas & Virtual
05. - 08.01.2023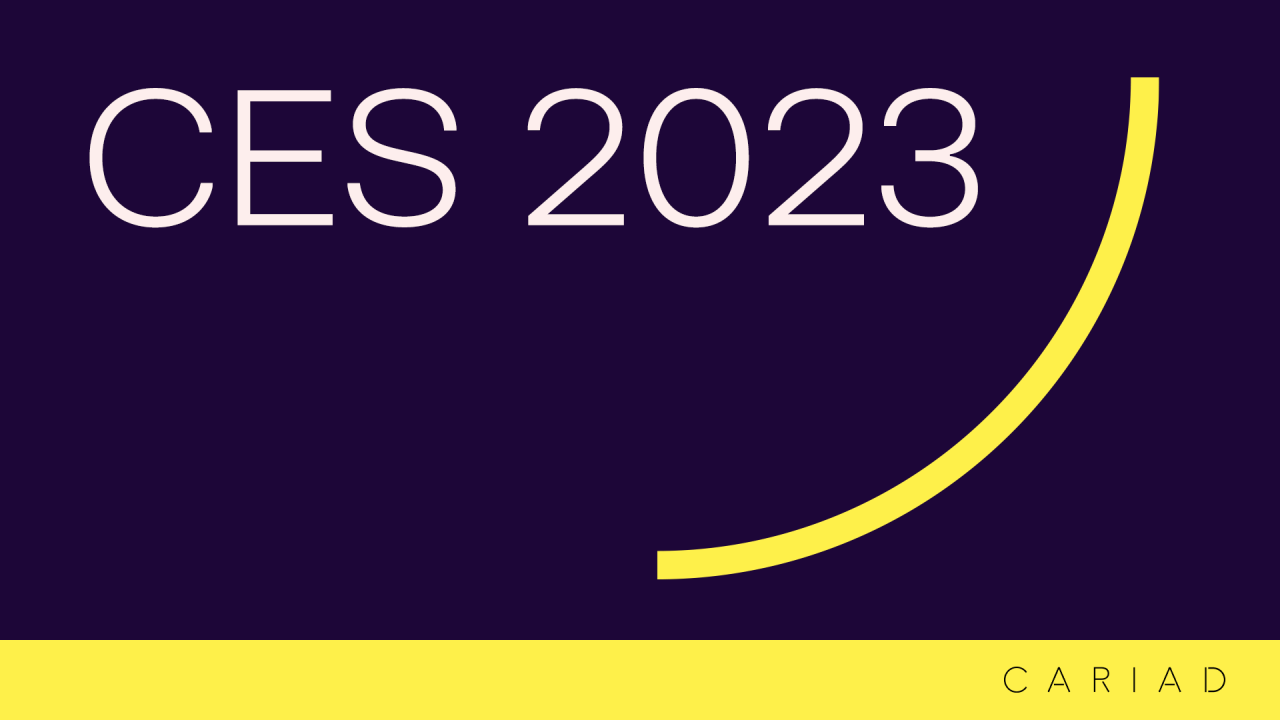 What's the event about?
Described as 'the world's most influential technology event', CES covers a whole spectrum of topics, including internet of things, health & wellness, robotics and – most importantly for us – automotive.
The event will take place from January 5 – 8, 2023 in Las Vegas and welcome manufacturers, developers and suppliers of consumer technology to exhibit their products, as well as to take part in conference sessions and hold keynote speeches.
How can you meet CARIAD?
For the first time, we´re participating at CES in Las Vegas. And we are already looking forward to inspiring conversations, discovering new trends and great exchange with tech and software experts.

At CES we are going to share more insights on our work, on our projects and features. From our software platform, in-cabin experience, gaming to automated driving and exchange with our partners on our involvement in the development of semiconductors: There´ll be a lot of interesting content.

We are excited to show different brand cars carry our technology as well. Sounds interesting? Come on over and meet our team from Germany and the US at our booth 5017, from January 5 to 8.
To find out more about CES and register for the event, visit the CES website.
Presentation schedulde
Topic

Software as a Revenue Driver: How we are Building a new Automotive Ecosystem

Speaker

Marco Jähnisch & Philipp Schnetter

Topic

Our road to level 4 automated driving

Speaker

Peter Schiele & Steffen Walz

Topic

New experiences: The future of in-car-infotainment feat. gaming, health and wellbeing

Speaker

Amen Hamdan & Ross Garrett

Topic

CARIAD: One tech platform for the NEW AUTO
You may also like
17.11.2023

TopWomenTech

Estrel Hotel Berlin

CARIAD is part of the Top Women Tech event on November 17 in Berlin. It is an event for networking and international job opportunities.