Automobil-Elektronik Kongress 2021
Learn about our road to autonomous, software-driven mobility.
Stuttgart and Virtual
16. - 17.11.2021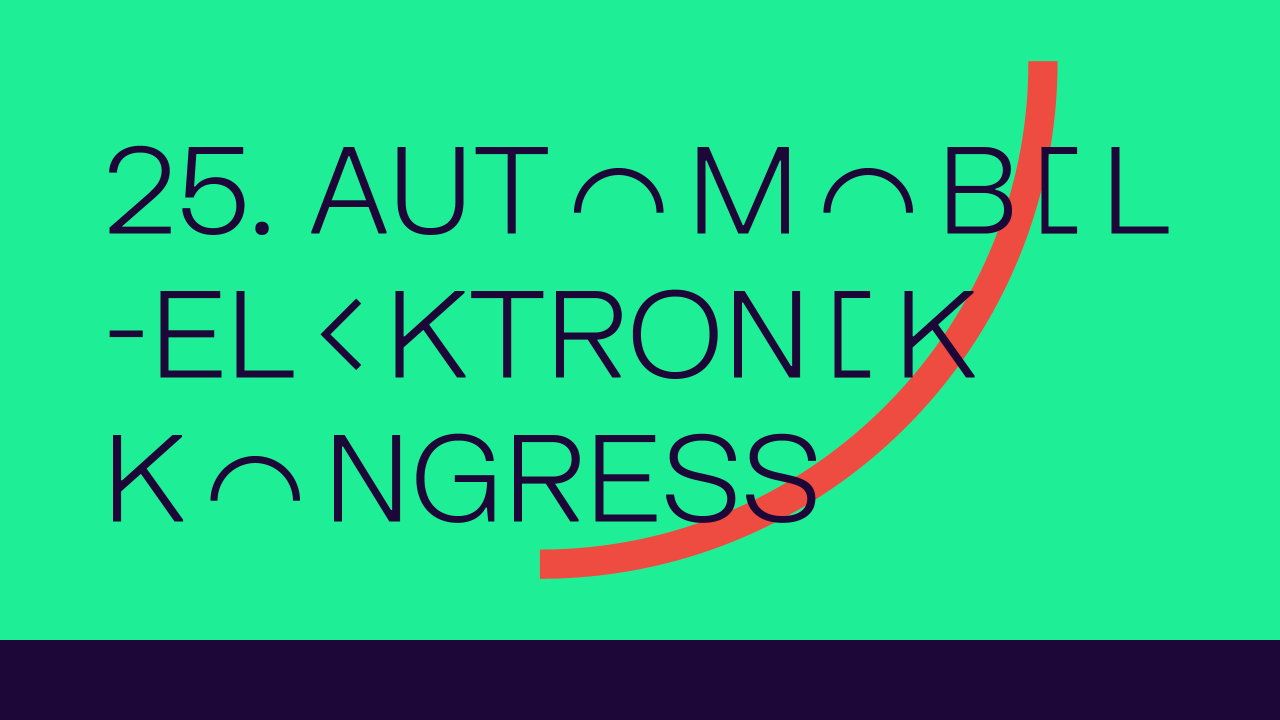 What's the event about?
The Automobil-Elektronik Kongress is a leading global event for experts in the field of automotive electronics. Celebrating its 25th anniversary this year, the event will focus on "The automotive industry on its way to the software-defined car". This includes the topics of semiconductors, autonomous driving and electromobility, to name just a few.
The congress will take place on 16 and 17 November as a hybrid event. Guests can either visit the physical show at the Carl Benz Arena in Stuttgart or join digitally and watch the presentations from home.
How to meet CARIAD
CARIAD will be present at Automobil-Elektronik Kongress. On the second day of the event, our Head of Corporate Strategy & Process Model, Marius Asselmeyer, will be taking part in a live discussion about autonomous mobility on its way to Level 4. Marius will be joined by Helmut Matschi (Continental) and Professor Ma Jun (Tongij University).
For more information and to register for the event, visit the Automobil-Elektronik Kongress website: https://www.automobil-elektronik-kongress.de/