It's our birthday! CARIAD turns one year old
You learn an incredible number of new things in your first year of life. That's also been the case for us at CARIAD. This month, as we celebrate our first birthday, we're reflecting on our experiences so far and looking ahead at what the future holds for our company.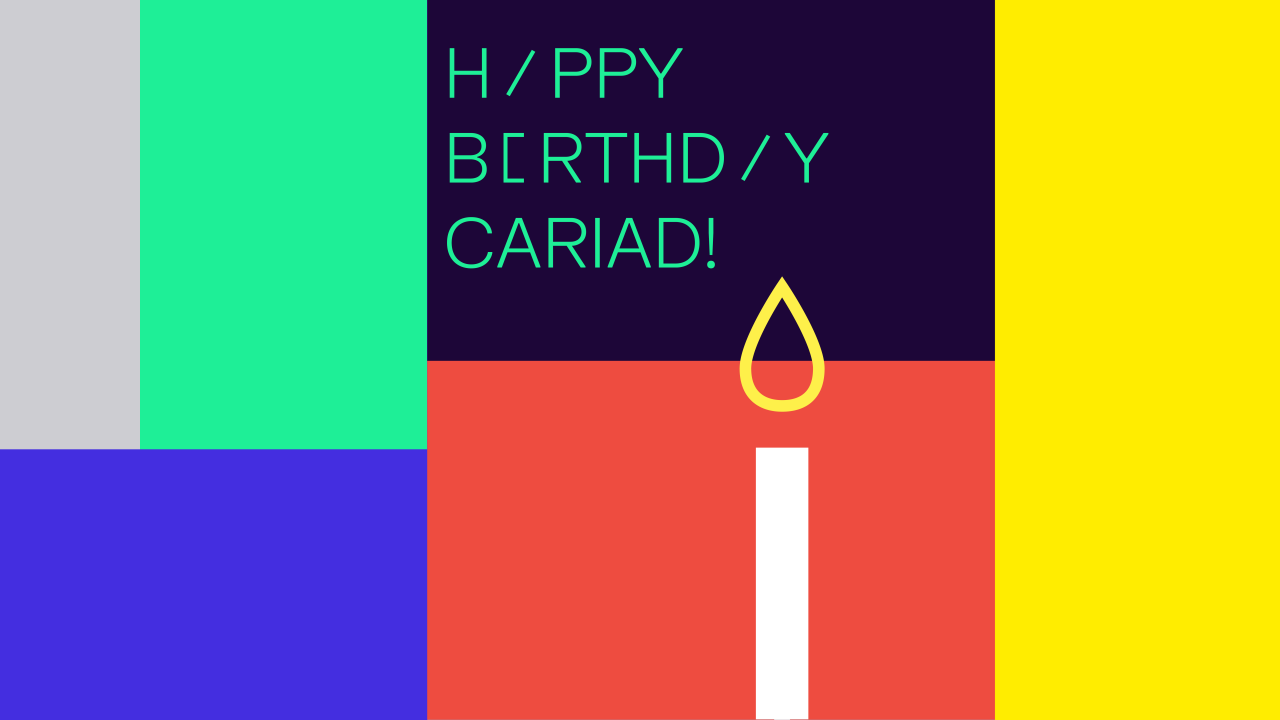 At CARIAD, our mission to transform automotive mobility isn't just pioneering for the Volkswagen Group, but for the automotive industry as a whole. It's a complex and challenging project, with so much to be accomplished. But in just twelve months, our young company has already come a long way and achieved a lot together.
We started as an independent business unit of Volkswagen in 2020, under the name of 'Car.Software Organisation'. We built the company from scratch – at a time that was and still is shaped by a global pandemic. We brought together 1,200 colleagues from the Audi, Porsche and Volkswagen brands, as well as CARMEQ and TKI, to form the basis of CARIAD. In doing so, we've consolidated our collective knowledge and expertise from across the Volkswagen Group into one agile, independent entity and established the groundwork for in-house software development.
In the meantime, we've brought a new brand and culture to life under the name of CARIAD. We've also grown to a team of 4,500 experts. Together, we're continuing to shape our own identity as we build the leading tech stack for the automotive industry.
Progress in a technical and cultural sense
We've achieved great technical progress over the past year. With the integration of 15 companies into CARIAD, both big and small, we've acquired new skills in the area of camera software and image processing, for example. We've also established and expanded strong partnerships, including our collaboration with Microsoft to create the Automated Driving Platform, a toolset for developing automated driving functions.
And just last month, we launched the very first over-the-air updates for the Volkswagen ID.3 and ID.4, which are based on our E3 1.1 software platform. With the ability to download updates for the entire operating system via a mobile data connection, this represents a huge milestone on the Volkswagen Group's path to becoming a software-oriented mobility provider.
But we believe that the transformation of the automotive industry also has to go hand in hand with the transformation of our way of working. We want to think in a new way and we want us as a team to find the best possible environment for this approach. With that in mind, we recently launched our collective bargaining agreement. This is crucial in helping us to shape a common identity at CARIAD and establish a new culture at our company. It creates regulations that not only promote independent and agile work, but also take into account the need for an individual lifestyle and a more sustainable way of working.
What does the future hold?
With our accomplishments in both our solutions and the way we work, we're already on our way to realizing our vision of future automotive mobility. But what are the next big milestones on our list and where do we see CARIAD in a few years' time?
By the end of this year, we've set ourselves the ambitious goal of attaining 5,000 engineer and software talents. By 2025, we aim to have increased that number to 10,000 and, by the same point, to have raised our in-house share of software development in the vehicle to over 60 percent. These experts will specialize in the key areas of AI, automated driving and big data. It's this expertise that will be decisive for the Volkswagen Group's transformation into a software-driven mobility provider.
From a solutions perspective, the focus of our future work will be on the continuous development of our E3 architectures. In just two years' time, in 2023, we will introduce E3 1.2 for Audi and Porsche vehicles based on the Premium Platform Electric. This will be followed by the launch of E3 2.0 another two years later in 2025. Each step promises more exciting digital functions in and around the vehicle, as well as greater levels of automated driving. By 2030, we aim to have connected around 40 million vehicles to our new ecosystem.
With so many exciting milestones ahead of us, be sure to stay up to date with our progress on the blog!