"Autonomous driving is a global movement"
In our #CodeThatMovesTheWorld series, we're talking to a few of our digital minds that work at CARIAD to get an insight into their work, see what drives them and hear about their visions for future automotive mobility. This week, we talk to Toshika Srivastava, Project Lead Machine Learning & AI.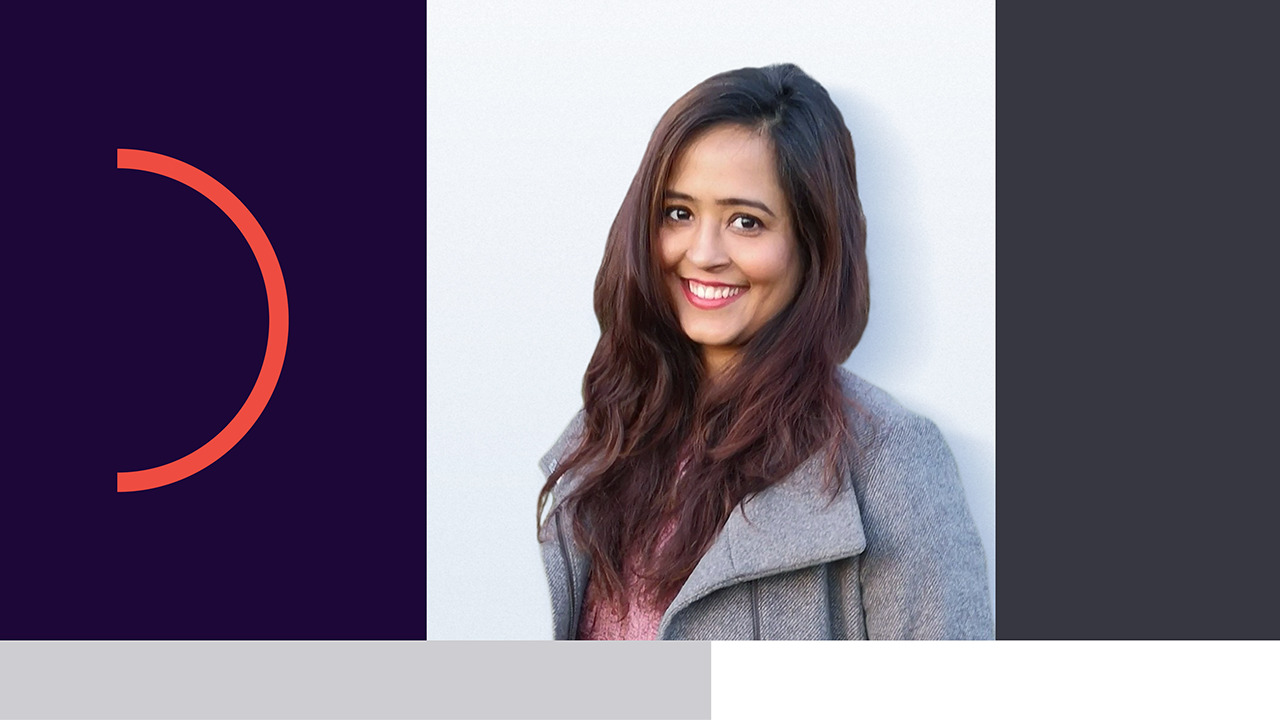 Toshika's interest in computers and writing programs goes a long way back. Growing up in India, she learned how to code at school and later studied computer science for her bachelor's degree, before working as a software engineer in application development and meta data.
Keen to learn more, and inspired by a book on robotics and SLAM (simultaneous localization and mapping) by a professor at the University of Freiburg, Toshika moved to Germany to take a master's degree at the same university. A year into her studies, she took part in Audi's Autonomous Driving Cup – a competition to develop automated driving software that would maneuver a car into a parking space. Toshika was invited to write her master's thesis at Audi, and she later went on to join the company as a Machine Learning and AI Engineer, before making the transition to CARIAD.
Hi Toshika, congratulations on a really impressive CV. We're particularly interested to know: What made you want to make the leap from Audi to CARIAD? And what does your work look like now?
Above all, what really excited me was the promise that we'd build software in-house. In the past, car manufacturers would normally outsource software development to external providers. But at CARIAD, the idea is to do everything from our side, bring together strong expertise under one roof and streamline development processes.
In my role now, I lead machine learning and AI projects in the area of automated driving. I need to be well-versed in state-of-the-art technology and knowledgeable from a technical point of view. My daily work involves coming up with my own ideas and visions from a technical perspective, as well as encouraging and identifying those of my team, and realizing them in a way that can be measured. I deeply analyze my team's code to see exactly what they've written and how they've done it so we can reach our sprint goals. We're constantly looking to improve our software and the way that we develop it, and we'll consolidate any ideas in a backlog so we can work effectively on the next sprint. Another aspect of my work is removing any obstacles that stand in my team's way and getting them to a point where they can work efficiently without hindrance.
At the moment, CARIAD is still very young and we have colleagues coming from a number of different brands, so there are also a lot of discussions about how we can establish roles and foundations. Our story's only just begun and I'm really excited to be a part of shaping the brand.
Could you tell us what sorts of skills and expertise are essential in your role?
Technical skills are really important. And it's not just about being able to write code itself, but also having the knowledge to think about how code can be applied. It's about having that aptitude and intelligence, and understanding how things work together in the bigger picture.
Communication is also key, and it's especially important that you can talk about topics on a very technical level. You really need to know how to present your work so that others in the team can understand what you've done. You should be able to listen to others' concerns so that we can all come up with solutions together.
Also, people certainly shouldn't be afraid of applying to CARIAD from abroad! The company is really, really international. We have an extremely diverse culture and atmosphere – one that's very welcoming, regardless of where you come from or what language you speak.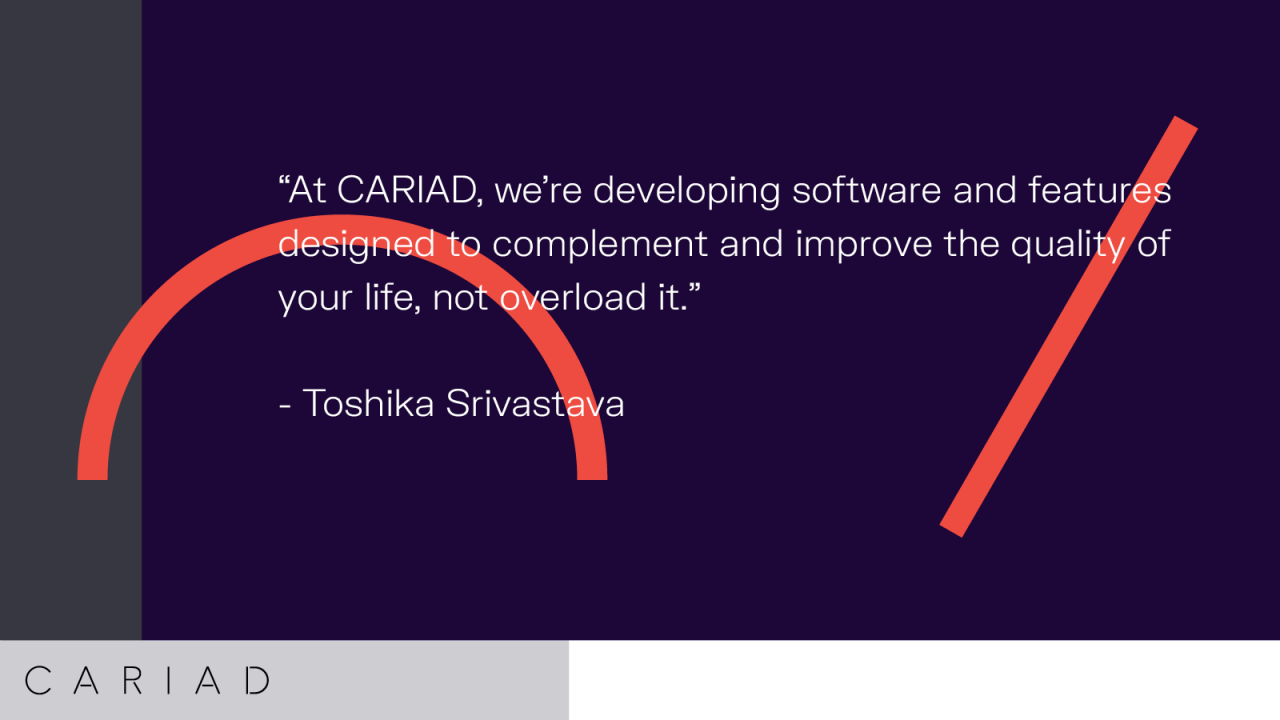 As well as a vibrant culture, CARIAD also has an exciting mission to transform the automotive industry. What do you find most interesting about that transformation?

The whole concept of digitalization is really exciting because it's no longer just about the car and the hardware. The addition of app and software development adds a whole new dimension and spectrum of possibilities.
On top of that, I feel that this digital transformation has brought with it a great sense of collaboration and a common goal in the industry. In the past, OEMs seem to have worked more individually, but with the rise of software and autonomous driving – and particularly with the community that CARIAD has created across all Volkswagen Group brands – everyone seems to be working closer than ever before. After all, autonomous driving is a global movement. The better we can all work together, the better features we can develop to benefit people all over the world.
So, what would you like to see us achieve together? What's your vision for a connected world and one that moves in a better way?
I'd like to see us combine technological innovation and comfort to make life generally simpler and easier, so we have more time to do the things we enjoy. I like having things done automatically so I don't have to constantly and manually write new rules. That's why training machines with a lot of data really interests me.
At the same time, we shouldn't be so overwhelmed with technology and software updates that we completely neglect the world around us. At CARIAD, we're developing software and features designed to complement and improve the quality of your life, not overload it!
Last week, we spoke to your colleague Halil Karacaoglu, who works as a User Experience Designer. He wants to know: what do you see as the biggest challenges in machine learning and automated driving at the moment?
For me, one of the biggest challenges with automated driving is the topic of safety. Driverless cars offer so many exciting possibilities, but it's extremely important that we continue to keep safety front of mind. The concept of automated driving is still very new and our approach to safety has changed a lot since the days of the old automotive world, where we didn't have such advanced software and complex systems to take into account. Making sure that these systems are safe before they're brought onto the market is a big challenge.
That said, at CARIAD, we've also made some significant progress in this direction. Everything starts with research, and the research into how we can verify, validate and ensure the safety of these systems has been really impressive and promising.
And now it's your turn – next week, we'll be sitting down with your colleague Stephanie Cramer, who works in the area of assisted and automated driving, and active safety. If you could ask her any question about her work, what would it be?
 What is the most exciting part in the development phase of automated driving functions for you?
We are CARIAD. We're transforming automotive mobility. Let's build the leading tech stack in the automotive industry together.