CARIAD China is showing next-generation digital cockpit innovations
At the Auto Shanghai 2023, CARIAD China is showing future digital cockpit innovations for Chinese customers on a simulator for the first time.
They were developed by CARIAD China's innovation lab, Forward! Lab. Its focus: conceptualizing and developing a progressive digital in-car experience with new software features for all Volkswagen Group brands in China, for China, at China speed. 
The first applications running on the simulator called Forward! Cube presented at the Shanghai Auto Show are mostly innovations for the on-board infotainment system. Specifically, CARIAD China showcased applications in the area of gaming and the in-car experience.
The "Racing" application was developed in cooperation with the partner VIVO, which specializes in software development in the smartphone sector. The racing app is started on the mobile phone and connected to the vehicle's smart cockpit via Bluetooth. The game is mirrored on the central display in the vehicle and the smartphone becomes the controller.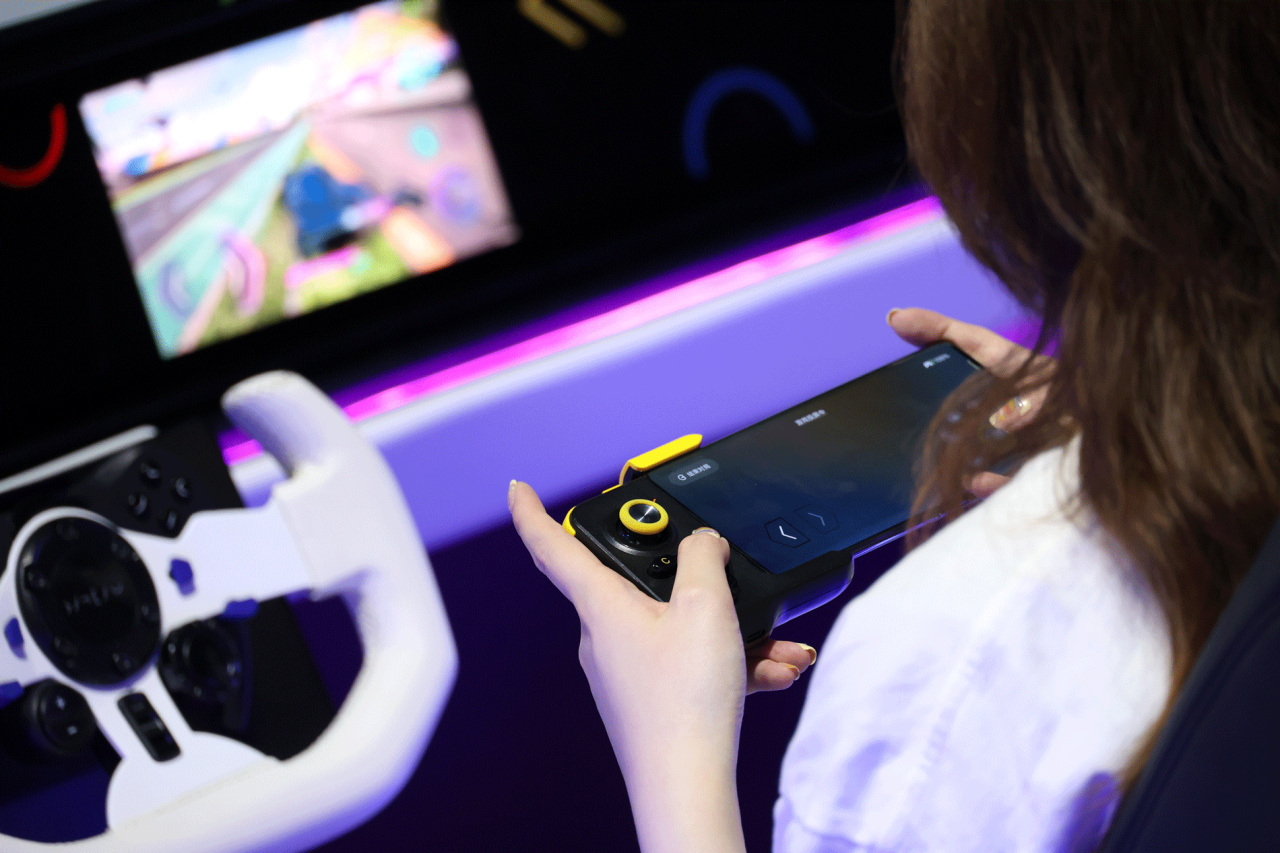 In addition, smart cockpit functions such as sound and ambient lighting adapt intuitively to what is happening in the game. The smartphone game becomes a completely new immersive gaming experience via the infotainment display without the need for new hardware in the vehicle. The computing power comes from the smartphone.
The "Moments" application is an intelligent cockpit infotainment "DIY" tool. It combines vehicle body control functions, information services, entertainment content and AI processing power to create an immersive, customizable and personalized smart cockpit. Both the driver and front passenger are able to experience it individually.
With the "Beats" application, users can flexibly and individually control the lighting in different parts of the vehicle. It is seamlessly integrated into the vehicle's function control: When music is played, "Beats" is activated and automatically adapts the light and screen animation to the rhythm of the music.
CARIAD Forward! Lab: Innovations at China speed
All showcased innovations result from CARIAD China's ongoing innovation program "Forward! Lab". The program was launched in 2022 and is the local innovation center for cockpit applications for the Chinese market.
The aim of the Forward! Lab is to test and develop customized pre-development products for the entire Volkswagen Group in China and make them ready for the market. The lab works in innovation sprints to develop new applications as quickly as possible.