How manly is your smartphone?
Janina Mütze is founder and CEO of Civey. In her guest post, she talks about algorithm bias, how to overcome it and why we need to rediscover the mindset of Ada Lovelace and Grace Hopper.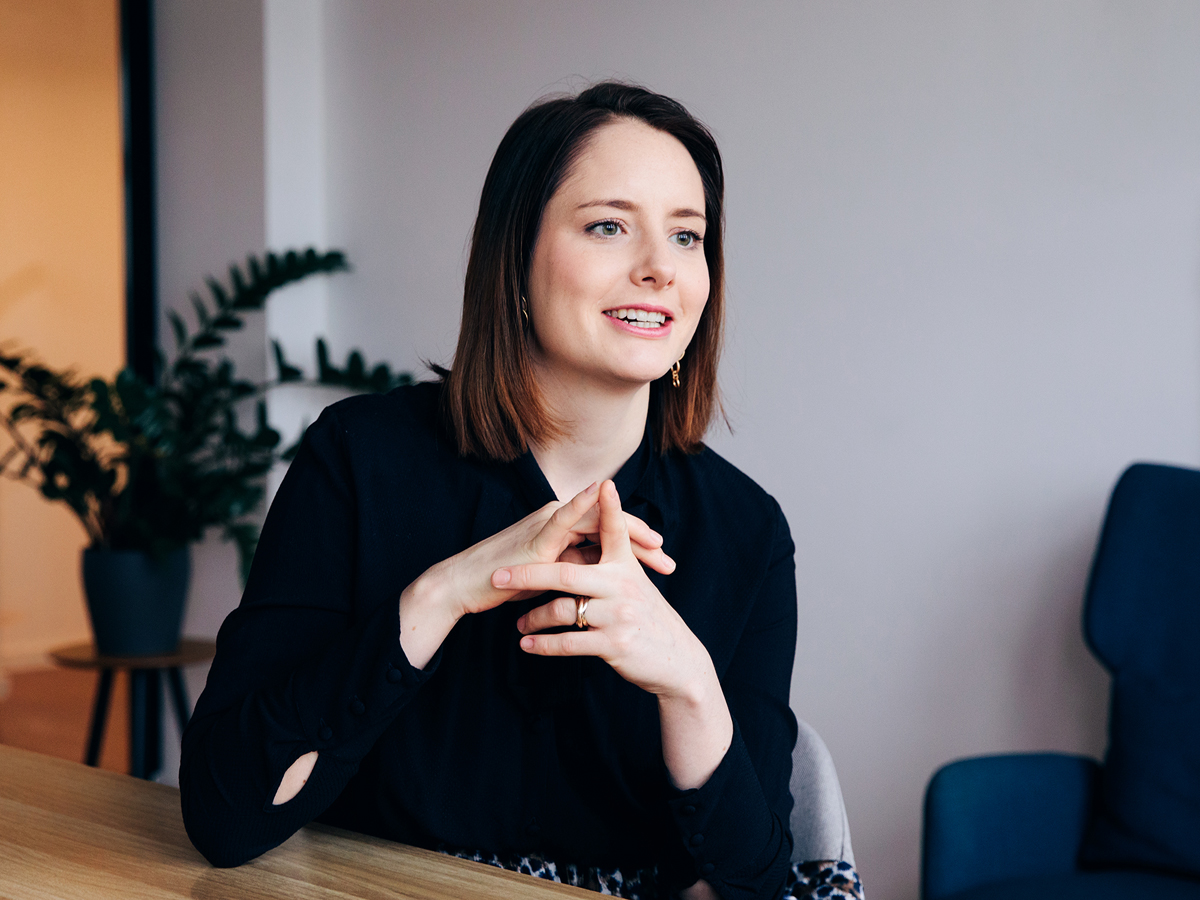 How many apps do you have on your smartphone? Personally, I have 105. Since the first iPhone was launched in 2007, the way we live, work and communicate has changed completely. We arrange dates with friends at cafés suggested to us by Google. We find love based on an algorithm behind a dating app. And we're drawn to our next purchase by personalized advertising. 

Algorithms are therefore increasingly determining what and whom we get to know. But this isn't done on the basis of uniform or neutral criteria. Algorithms are programmed according to certain rules and fed with data, which is used to train them. The focus isn't only on the likes and preferences of the users. The people and data behind the code can also show a particular bias and therefore reinforce existing injustices and a discriminatory world. 
We can see this in the example of a large US company that relied on automated assessments of the CVs of potential new employees. However, these assessments weren't gender-neutral, as the algorithm had learned mainly from male examples. In another case, one social network, showed more job ads to men because advertising to women was more costly. In addition, we see dating apps that are more likely to cater to men's preferences because they were programmed by their peers.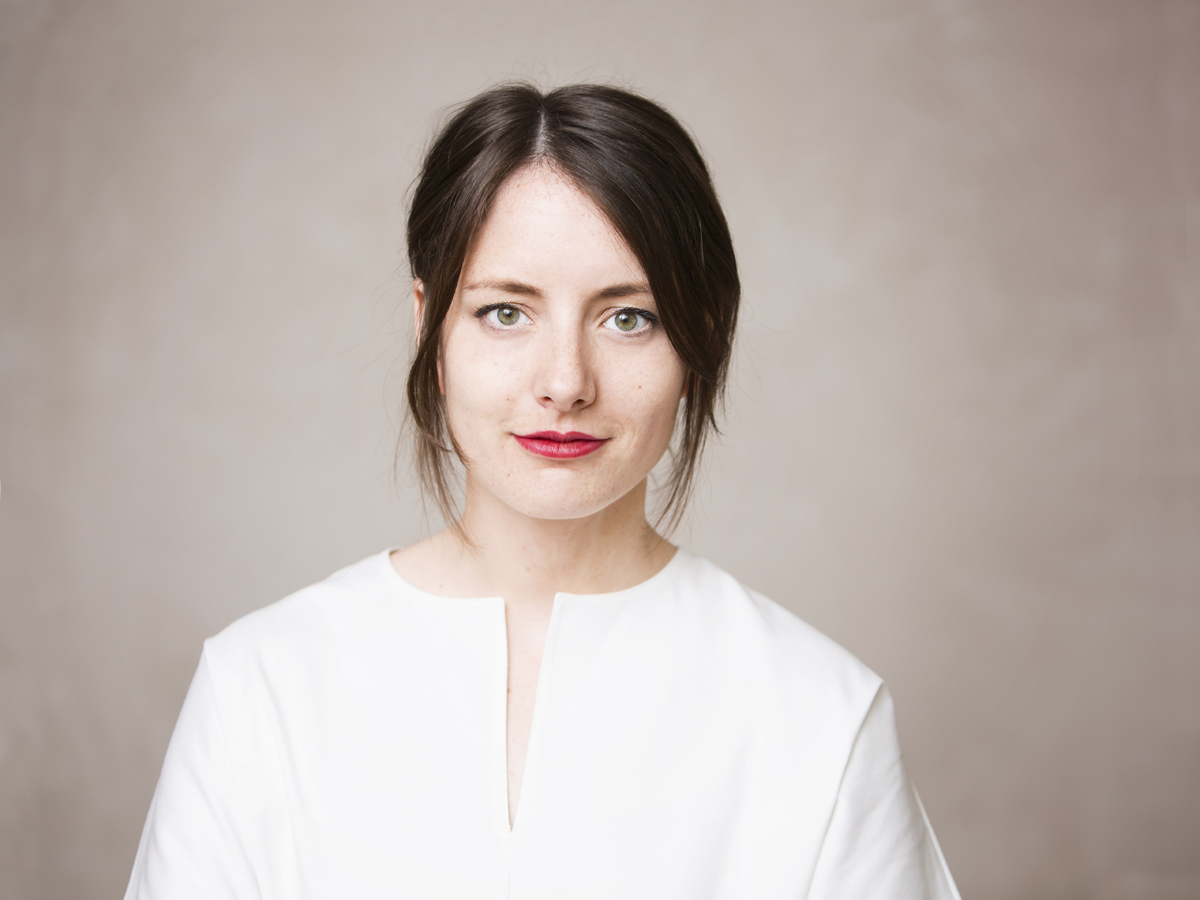 Janina Mütze, CEO and Co-founder of Civey. To collect the data, the digital market and opinion research company distributes surveys on several thousand websites.
Out of the spiral 

To break out of this spiral of discrimination, coding requires diverse teams with neutral data sets and diverse problem-solving skills. They look at their goal – be it a new app or complex tech solutions – from different angles and challenge stereotypes, bringing in different lifestyles of users that young, white men from Silicon Valley don't have. So, I was really happy to read about CARIAD's #DecodingDiversity series and to follow the launch of the A. Lovelace Traineeship.
Interestingly, programming used to be female. Ada Lovelace is considered the first female programmer. Born in England in 1815, she became a mathematician despite a lack of education for girls and, together with Charles Babbage, laid the foundation for algorithms and modern computers. By the mid-20th century, programming was increasingly becoming a woman's domain. There were some important female programmers at the time, such as Grace Hoppe, who developed the first understandable, user-friendly programming language. It was only later that computers and programming became men's business. One hypothesis is that home computers for gaming were aimed more at boys, so girls had less contact with PCs.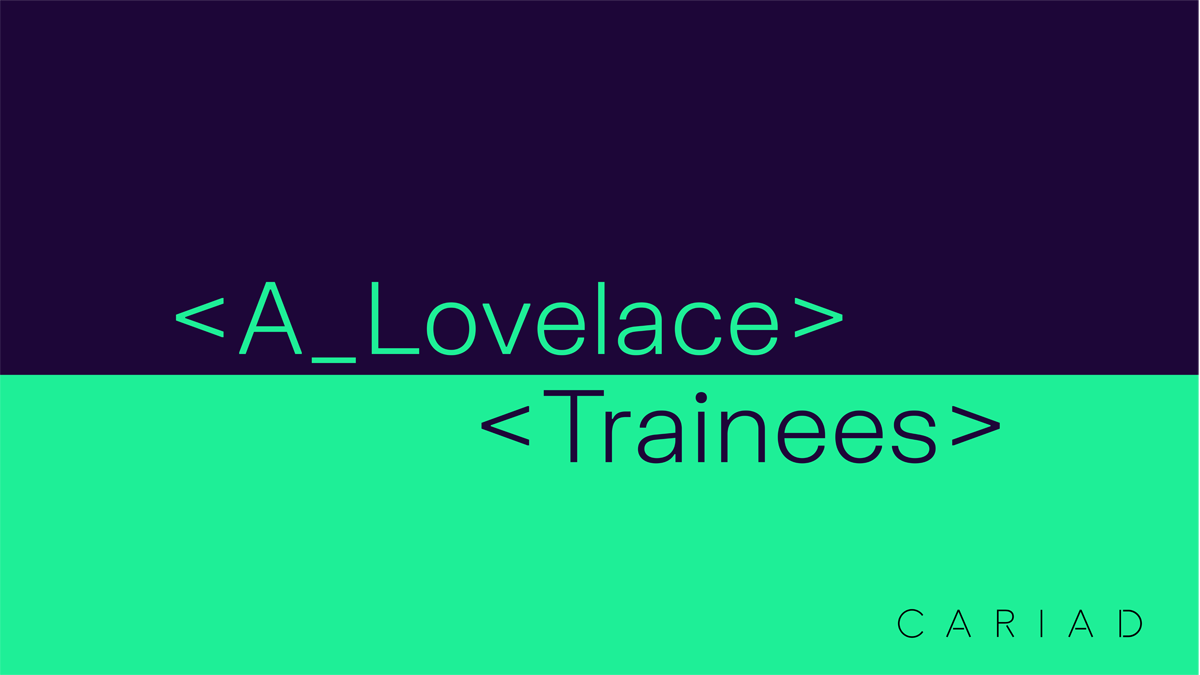 We need the role back

According to Eurostat, 17.5 percent of IT specialists in Germany were female in 2020. A similar number of women are currently founding startups. It's hard to see a clear push in terms of equality when only 25 percent of computer science students are women. So how do we get back to when women were the driving forces in IT development? 
Early education is important here, where we tell stories like Ada Lovelace's and break out old role models. Let's encourage girls and young women to choose a STEM or tech career, or to study. And let's get girls in particular much more in touch with technology at school. They should have the chance to experiment and see just how quickly you can have small successes in programming. 
Let's also show what women are already achieving. Recently, for example, the German newspaper Handelsblatt dedicated its front page to 50 women from the tech and startup scene. But the increasing public presence of female founders and female CEOs in the media cannot hide the fact that women are still heavily underrepresented in the STEM job market and in the tech industry. With so many smart and talented women interested in STEM subjects, we as a society must continue to push for equality and female empowerment. In order to make Germany and Europe fit for the future, we need smart women and more diversity – including in leadership positions! 
Companies under obligation 
This is a task I've set myself. In 2015, I founded Civey, a digital market and opinion research company. We set ourselves the goal of understanding people's opinions, markets, trends – and therefore our world – a little better every day. To do this, we rely on technology and have developed our own algorithms. We believe in technology, but we also understand that we have to use it responsibly. 
We envision a technological world without discrimination. But this requires diverse teams. We try to achieve and develop this diversity in different ways, including having women in leadership positions who are role models for others. For example, our Head of Statistics is female. Our development team comes from all over the world. Continuous professional development is as much a focus for us as personal well-being. We try to make compatibility possible by offering every freedom in terms of working hours and location. In this way, we already reflect a variety of life realities to get one step closer to our goal of a tech world free of discrimination. And yet, we haven't reached our goal yet. 
The pioneering computer scientist Grace Hopper once said, "The most dangerous phrase in the language is, 'We've always done it this way.'" I find this pursuit of the best way to solve problems amazing. Together, we can change the digital world and turn it into something positive, piece by piece. We can all contribute to this. Let's encourage more young women to follow a path in science and mathematics, between computers and microscopes. Let's accompany them on this path, in the spirit of Grace Hopper – and Ada Lovelace.
Interested in working on innovative and pioneering projects? Join us.
About:
Janina Mütze is co-founder and CEO of Civey – pioneer for digital market and opinion research data in real-time. Thanks to a self-learning algorithm developed in-house, customers receive reliable data on personal attitudes, consumption, advertising impact and reputation around the clock. In addition to her work for Civey, Mütze, who has a degree in economics, is also on the supervisory board of the fintech company Comeco and a member of the advisory board of the master's programme for Social and Economic Data Science at the University of Konstanz. In 2018, the German edition of Forbes magazine included her in the '30 under 30' list in the technology category.
At CARIAD, we share this pioneering spirit and are committed to ensuring that more women gain access to the tech world with its great potential for change. We strongly believe that more diversity, pluralism and inclusion within our teams is a key to build true products for everyone, by everyone.