"We have to ensure data quality for a seamless customer experience"
In our #CodeThatMovesTheWorld series, we're talking to a few of our digital minds that work at CARIAD to get an insight into their work, see what drives them and hear about their visions for future automotive mobility. This week, we're talking to Jasvinder Kaur, Software Engineer for POI Management.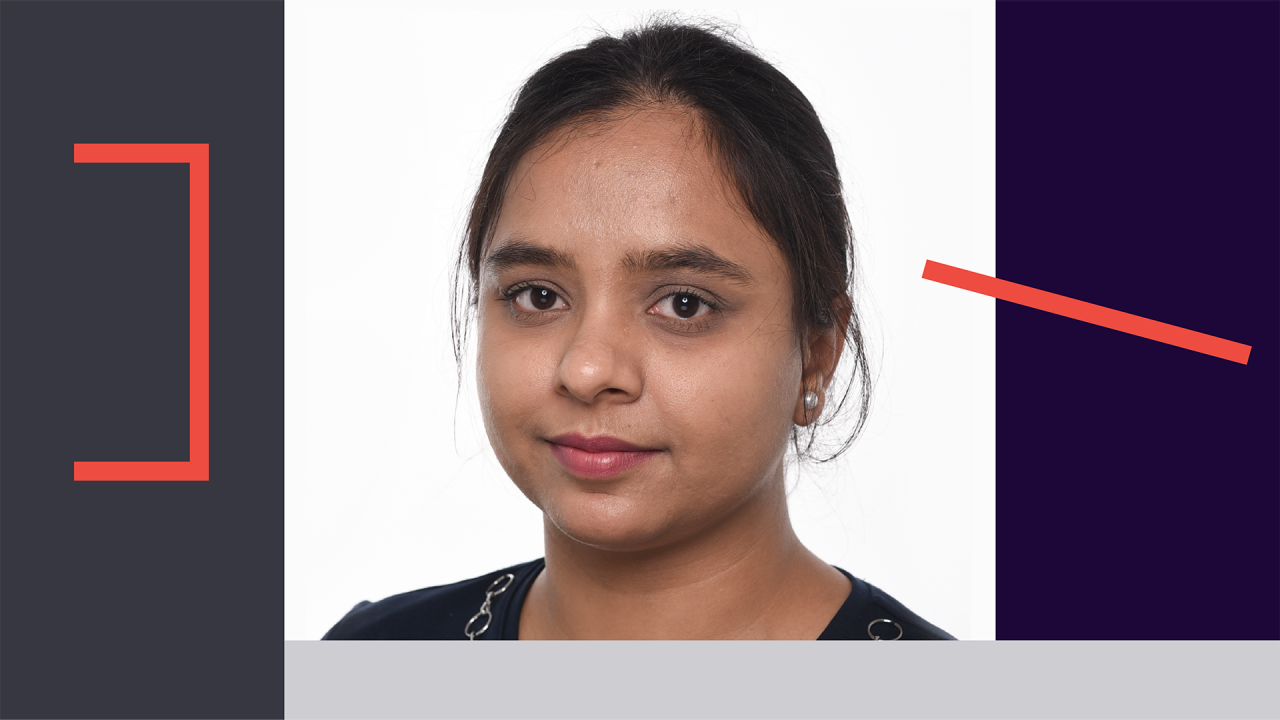 Growing up in the New Delhi region in northern India, Jasvinder developed a strong interest in computer science from an early age. She studied her bachelor's degree in India, before moving to Germany to take a master's degree in Koblenz. After completing her studies, she then worked as a data scientist at IBM as well as a data analyst at E.ON.
Inspired by her father, who worked as a mechanical engineer in the automotive industry, Jasvinder joined Carmeq in August last year, which later merged with CARIAD .
Hi Jasvinder, you have an extensive background in data science, but are relatively new to the automotive industry. Aside from the family connection, was there any particular reason that you wanted to work in this area?
Before I joined the industry, I already had a good idea about the use of technology in automotive industry. The opportunity to work on a project including POIs (Points of Interests) data really stood out to me because I saw the position as a nice combination of my profile and interests. The automotive industry is now focusing more and more on electric cars, and working with charging point data. There are also a lot of charging stations near my house, so it's something that I come into contact with every day. Not only is my work helping to digitalize mobility, but also to make electrification easier and more accessible to customers.
So, what exactly does your job at CARIAD look like now?
My day-to-day work is focused around the area of data engineering. I work with POIs, which largely consist of charging points, along with other POIs such as parking spaces, fuel stations, shops and hotels. We receive these POIs from various data source providers and then integrate them into our platform. We are building an API (application programming interface) that is used by, for example, the Volkswagen We Connect.ID app or the navigation app in the ID.3 and ID.4 to present POIs to customers. So, our API represents the back end of different navigation services and the front end is the collection of apps that use our service to make POIs visible to the customers on the map.
If you have an electric car, then it's important to know which charging stations are available to you and where they are. We have a whole range of different partners and data source providers of various POI categories, and my work revolves around integrating data from all of those different directions, while optimizing and automating the integration process. And it's not just about the quantity of the data, but also the quality. We take into account both customer feedback and feedback shared directly by the vehicles themselves.
As a software engineer, it's not just about writing code, but also communicating with stakeholders and partners. What are we delivering? How good is the quality? How wide is our coverage? It's an ongoing cycle of understanding requirements, implementing them and further developing the solutions. And delivering those solutions to millions of cars across the Volkswagen Group brands every year.
With that in mind, what are the challenges with integrating POIs into such a large number of vehicles?
The main challenge is the prioritization of data sources and tasks. We have many different data providers of POIs, and we want to have them all on board. The challenge is to decide the order in which they're brought onto the platform. The providers come from various countries across the world, so we have to prioritize each area and, on top of that, prioritize who will provide the data for each of the areas.
We also have to ensure data quality that will allow for a seamless customer experience. If you want to drive from Berlin to Frankfurt in an electric car, for example, you want to know whether it's possible to drive that distance on a single charge or, if you do need to charge, where you can do that. By addressing the problem of range anxiety in this way, we can create a smooth, worry-free experience for the customer.
What do you find the most interesting about the digital transformation of the automotive industry, and what does the future of mobility look like to you?
What I find the most exciting is that now, with CARIAD, we're one brand. We as software engineers are not loosely floating around in different brands, but all under one roof. We have our own in-house software development, so we have the space and freedom needed to work on different problems and challenges in the industry. As part of the Volkswagen Group, we can deliver our own software for our vehicles.
Of course, working with charging points, one of the areas that really fascinates me is the shift towards electric vehicles. That's a very positive development in the automotive industry, and electrification has already become an established part of the sustainable journey. My vision for the future is that we will become far more self-reliant on energy. More people will have their own wall chargers at home and won't have to think twice about charging their vehicle before  driving it. It'll become something natural. Perhaps people could even share electric chargers with neighbors and relatives. All of that can help us to establish long-term sustainability in the automotive industry.
Last week, we spoke to your colleague Dirk Herrmann, who works as a Software Architect at CARIAD. He wants to know if there has been any recent changes to the POIs that you work with that you've found particularly interesting or generally noteworthy?
One development that I'm glad that we in our project are dealing with is the parsing of POI data, such as live data or customer feedback. This way, we can identify POI usage and look beyond just the basic location information. We use different AI techniques to address users' questions and deliver high-quality POIs to our customers. Looking into the future, it won't be long before we begin working on community integration. This will offer benefits such as allowing users to share their personal charging stations or parking spaces with other users, learn about others' experiences with POIs, plan a road trip along a route based on real-time availability of POIs and receive instant notifications.
Next time, we'll be talking to Peter Kanischew, who works as a Project Manager for Project Susan – a simulation program developed by the team at CARIAD. If you could ask him anything about his work, what would it be?
Are there any particular challenges when using simulation to develop digital mobility, and how do you overcome them?
Join our journey.
We are CARIAD. We're transforming automotive mobility. Let's build the leading tech stack in the automotive industry together.