"We're writing software ourselves and building up knowledge in-house"
In our #CodeThatMovesTheWorld series, we're talking to a few of our digital minds that work at CARIAD to get an insight into their work, see what drives them and hear about their visions for future automotive mobility. This week, we're talking to Manuel Aigner, Software Engineer Autonomous Driving.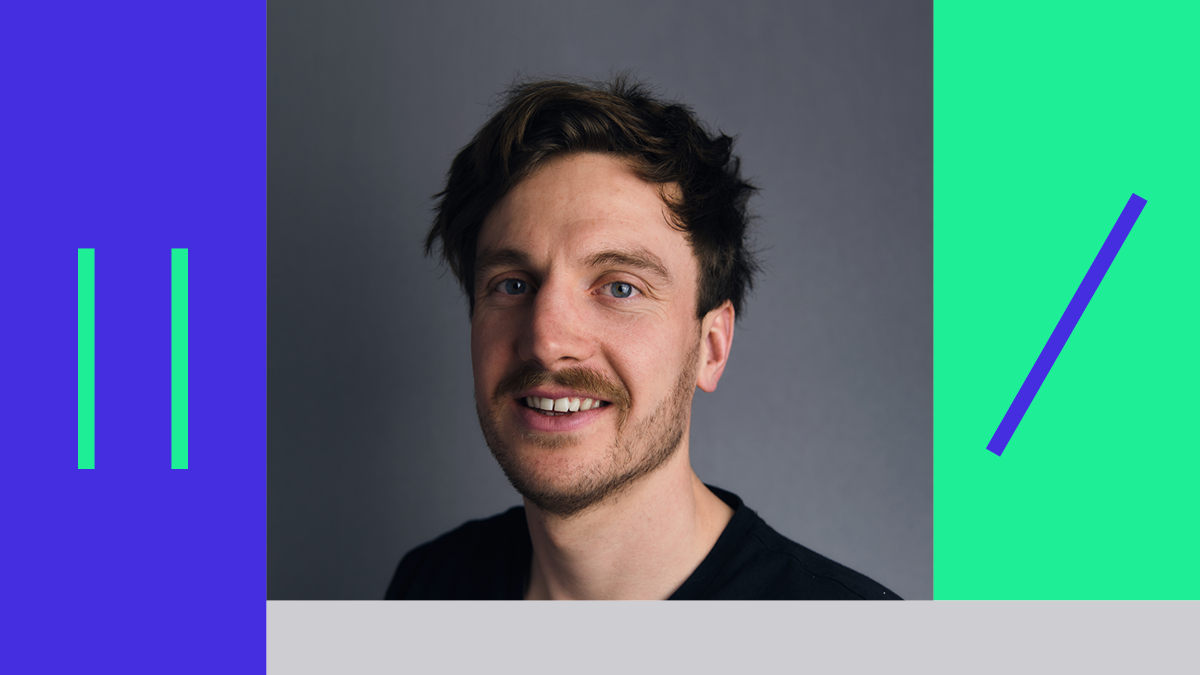 In his private life, Manuel doesn't move so much on the road, but rather on the water. The Bavarian native has a particular passion for wakeskating – a cross between skateboarding and wakeboarding. But in his professional career, the car takes center stage. Close to his hometown of Abensberg, a small town between Ingolstadt and Regensburg, Manuel began his training as a mechatronics technician in shift operation. After a year of working and with some strong practical experience under his belt, he decided to study electrical engineering. It was here that he gained a deep interest in automotive software development.
Manuel gained further practical experience in automotive software as a working student at Audi Electronics Venture and at EFS as a software engineer, where he worked on the development of driver assistance systems, particularly in the area of sensor data fusion. He felt so at home in that area that he continued his professional career at Audi, working on the development of a highway pilot. Since June 2020, Manuel's been continuing that project at CARIAD. In this interview, he tells us more his about role and responsibilities at the automotive software company.
Hi Manuel, what is it you find the most interesting about software?
I'm often asked, "Do you just type ones and zeroes into a computer?" I think that, for people that aren't familiar with software, it can be something pretty mysterious. But that's always fascinated me. It's extremely satisfying when you code something and it works at the end. In that sense, I really enjoy the challenges and complexity of software development. In the past, I worked with driver assistance systems, but automated driving functions take things to another level.
So, with software being a bit of a mysterious art, how might you explain what you do to someone who doesn't work with code on a daily basis?
At CARIAD, I'm working on a project to develop a highway pilot. It's a system that allows for automated driving on the highway.
The pilot includes a function that allows the car to drive in a 'comfort mode', which means that driving is made as pleasant and relaxing as possible. The car is able to drive automatically under given circumstances, including e.g. emergency braking to avoid potential accidents. Thanks to various safety and fallback measures implemented in the system, the driver may pursue other activities while being driven.
In my team, I work as a software developer and integrator. I'm responsible for writing code and software, and then having it deployed.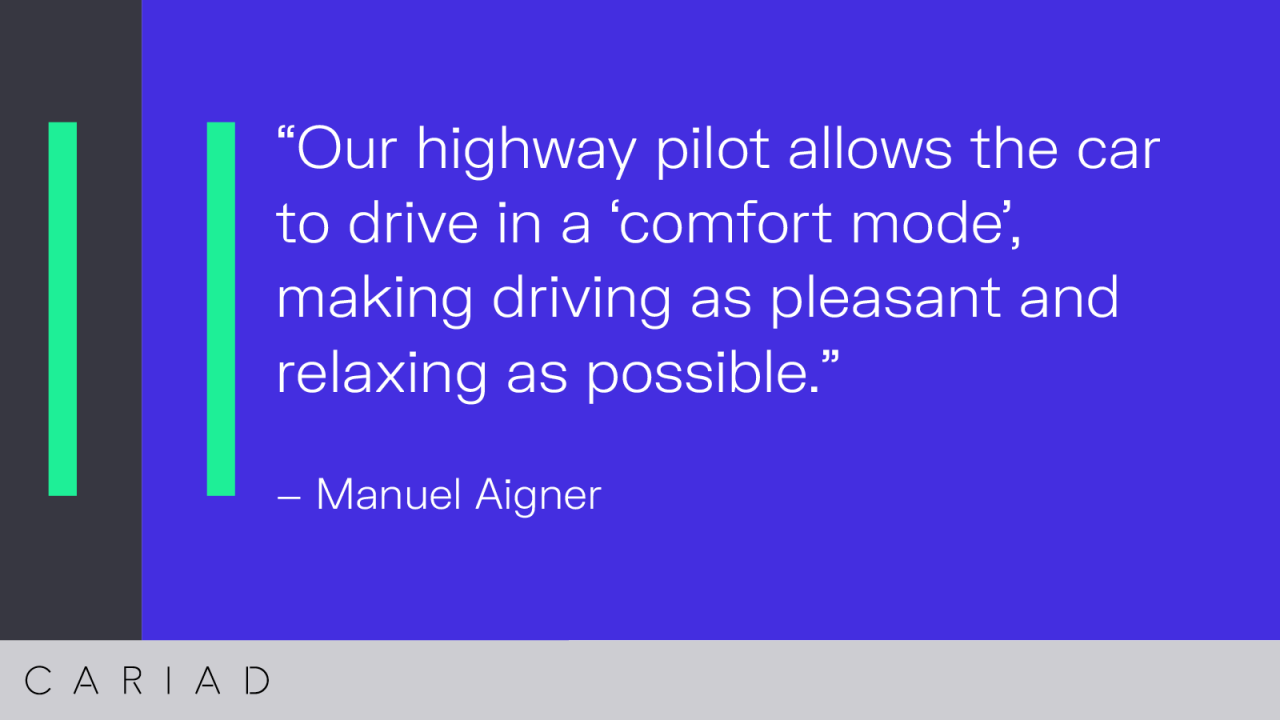 What sort of skills do you need to be able to develop those functions? And what sort of people do you really enjoy working with?
In my opinion, you really need a combination of strong experience and true motivation. You need to be comfortable with just trying out new things. At CARIAD, we have an 'error culture', which gives us the speed and flexibility needed to develop software, as well as the confidence to work without obsessing over mistakes. When mistakes do happen, we can learn from them and correct them before the software is launched to the customer.
Personally, I especially enjoy working with software developers that are really enthusiastic about developing software not only in a professional sense, but also as an individual hobby. We have a lot of mechanical engineers that come from the 'old world' and certainly bring a huge amount of technical expertise with them. They can offer different perspectives, and you can experience different methods of working that you might not otherwise be exposed to. But equally, it's great to work with people that can drill into code, are excited to try out new things, and that you can learn from.
What do you find the most exciting about the digital transformation of the automotive industry?
What's exciting to me is the fact that we're writing software ourselves, building up our knowledge in-house, and moving away from any idea of being an external supplier. That was an important point for me when I moved from Audi to CARIAD, and I certainly wasn't disappointed. The project that I'm working on is a real trailblazer and setting the course for the future. That excites me the most. There's a lot of very promising potential there.
I'm glad that CARIAD and the Volkswagen Group have noticed the importance of building software in-house at such an early stage in the digital transformation, and I'm really happy to be part of that innovative, forward-thinking atmosphere.
There's certainly a lot of potential for software and we can't wait to see what developers like you will make possible. With that in mind, what do you think cars will look like in ten years' time?
Over-the-air updates will become more commonplace. Today, certain models like the Volkswagen ID.3 and ID.4 already have the software to allow for this, so vehicle functions can be improved on an ongoing basis and customers don't need to drive to the workshop every time software needs updating. As we look to the future, this technology will ensure that the customer experience always remains fresh with new digital features, and that the car becomes a smart, longer-lasting companion for the customer.
Last week, we spoke to Julia Altenbuchner, who works as a Software Architect for HD Maps. She'd like to know if there are any particularly important considerations for safety in automated driving.
The SOTIF standard (Safety Of The Intended Functionality) is very important for automated driving, especially when it comes to decisions made by complex algorithms and AI. We have to cover a whole range of scenarios where even the best drivers might struggle to avoid an accident but the system has to solve them. Being able to predict and interpret the actions of other road users is particularly crucial.
Ultimately, writing software that's able to drive isn't so much the problem. Ensuring that the system is safe is the complex part. Nevertheless, we at CARIAD are happily taking on that challenge and have already made some excellent progress here.
And now it's your turn. In the next interview, we'll be talking to Dirk Herrmann, who works as a software architect at CARIAD. If you could ask him any question about his work, what would it be?
What are the biggest challenges in developing a software architecture – especially one that will be standardized across millions of vehicles?
Join our journey.
We are CARIAD. We're transforming automotive mobility. Let's build the leading tech stack in the automotive industry together.