Machine Learning Day 2022
Explore one of the most fascinating topics in the area of tech.
Virtual
23.03.2022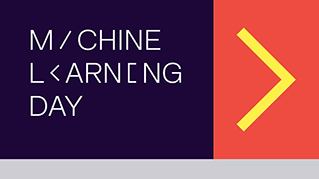 What's the event about?
Machine Learning Day is part of WeAreDevelopers Live – a free virtual event series with tech talks, coding sessions and workshops about building software. These are delivered by experts and developers from the community.
In this edition, which takes place on 23 March, participants can hear from experts in the field of machine learning, including the sub-topics of AI, deep learning, computer vision and the benefits of the cloud. Aimed at developers, the event promises exciting insights and best practices on machine learning to help you level up your skills.
How to meet CARIAD
A CARIAD representative will give a 45-minute talk at Machine Learning Day. Be sure to tune in to hear about the latest developments in artificial intelligence and the great potential of this technology!
Registration is completely free for developers. For more information and to register for the event, visit the Machine Learning Day website: https://www.wearedevelopers.com/event/machine-learning-day-2303
You may also like
11. - 12.05.2022

Cloud Expo Europe

Messe Frankfurt

The event about digital transformation.