Make an impact at CARIAD with AI and data acquisition
At the WeAreDevelopers World Congress, Jan Zawadzki, Head of AI at CARIAD, and Liang Yu, Senior Data Scientist, gave presentations centering around the major topic of automated driving. Get an insight into their work as examples of our exciting fields of development.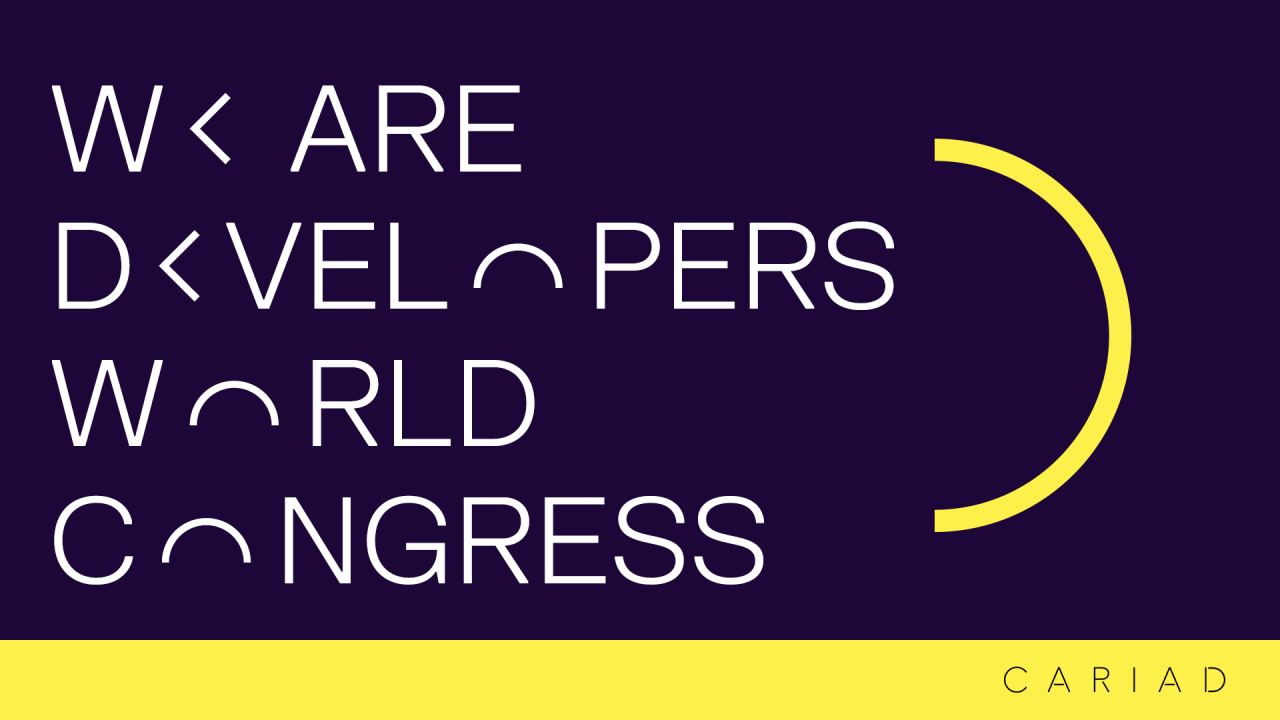 Machine learning development in safety critical projects
Jan Zawadzki explained to developers how, at CARIAD, we want to use the vehicle as an AI platform, which will allow us to deploy AI-powered functions to our customers. The key components of an AI-ready architecture are customized compute power with AI acceleration in-vehicle, the ability to collect valuable data, and a powerful backend to efficiently and safely develop AI products.
With this AI architecture, we'll allow vehicles in the entire Volkswagen Group to make use of AI throughout the processing chain of autonomous driving. This chain begins with the multiple sensors, which record raw data about the environment around the vehicle. AI is then applied to this data and used in localization, perception and the environment model, allowing the vehicle to actually sense and understand its surroundings. It then helps the vehicle to predict the intentions of other road users and plan its next move before finally carrying out the automated driving function.
"Supported by AI, automated driving functions will greatly improve comfort. But before we introduce them, it's crucial that we also ensure their safety. This is the central challenge in bringing highly automated driving technology to the road," said Jan.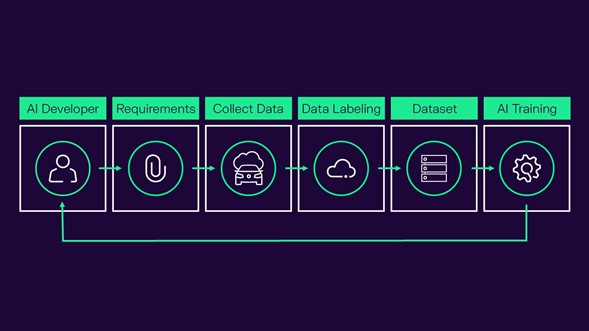 CARIADs Machine Learning Development
When we look at improving and demonstrating safety, mere driving is not sufficient – this is also particularly challenging with respect to software updates over time. In addition, we need to handle the complexity of the driving environment – in an open world with unknown unknowns – and continuously monitor driving. But the challenges don't just lie in the software and algorithms themselves – we also need to adhere to existing safety standards for automated driving systems, including ISO 26262, SOTIF (ISO 21448) and UL4600.
The automotive industry is already at the forefront of integrating machine learning development into safety-critical applications. In our field, we need to ensure great traceability between requirements and testing, and everything in between. This also provides us with greater confidence that the machine learning model will work, as well as better justification of the results. In addition, better error detection and active learning in the field, paired with better debugging capabilities, allows us to develop safer, more reliable AI models.
Finding the unknown unknowns with Big Loop and INSTINCT
Artificial intelligence also has its place in the Big Loop – an intelligent data aggregation system that supports data-driven development. Liang Yu explained the cycle, which begins with the vehicle sensors. These capture data from around the vehicle and send it to the software component INSTINCT (IN-SiTu Intelligent data CollecTor). INSTINCT filters the information gathered by the sensors and is continuously on the lookout for 'unknown unknowns'.
"Unknown unknowns are extremely unique and unpredictable situations on the road for which the vehicle cannot be trained. They're often safety-critical scenarios where our model and vehicles have the greatest opportunity to learn," said Liang.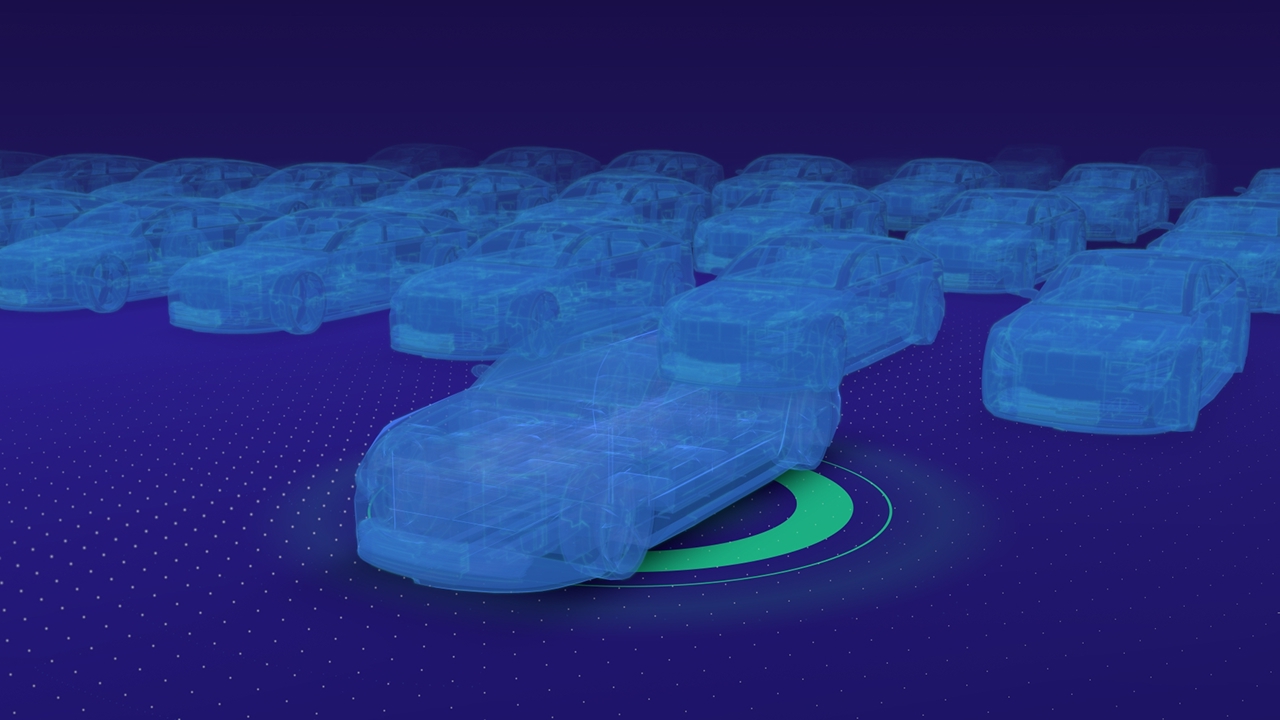 To accelerate the data-driven development process for the software platform, CARIAD recently launched its first development fleet.
The filtered data is preserved within the scalable compute platform and sent to VW.AC. At this stage, we can use multiple different consumption pipelines to leverage the information and value of that data. This is where we can also apply AI and machine learning techniques. On the basis of this collected data, we can develop an update for the customer feature. After testing and validation, it's sent via an over-the-air update back into the vehicle. And, with this, the Big Loop has completed its first round. This cycle continues to constantly keep the vehicle up to date with the latest software.
To pioneer our Big Loop technology before it's rolled out in the unified and scalable CARIAD software platform for all Volkswagen Group brands, we're retrofitting the system to existing vehicles that comprise our development fleet.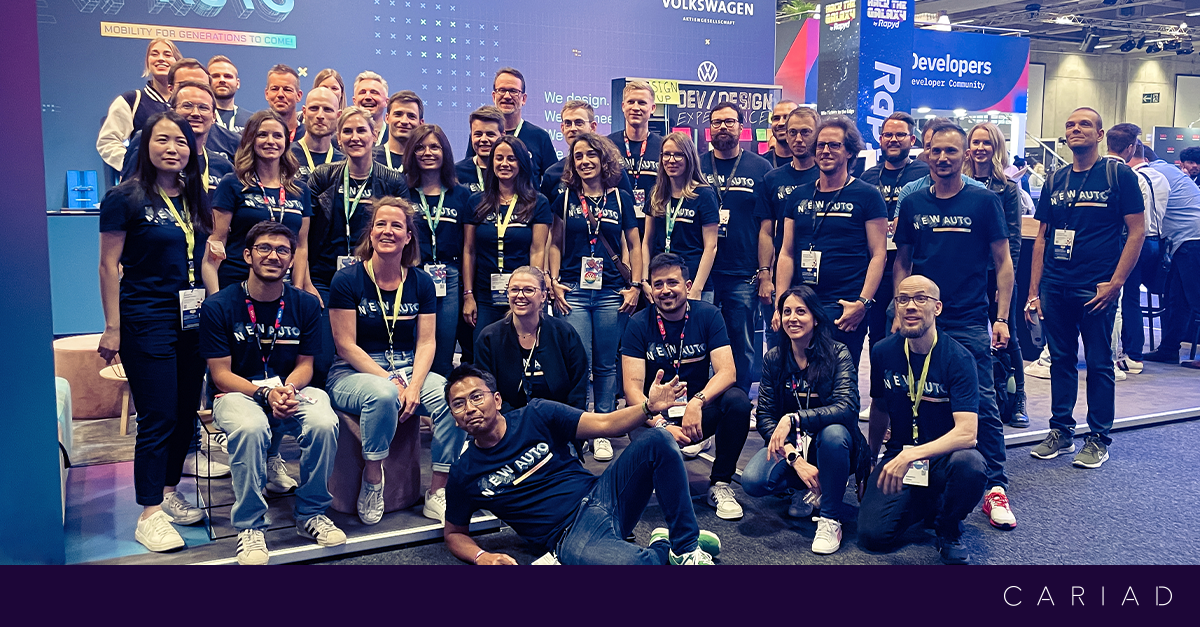 Join us on our mission to transform automotive mobility
These are just two examples of the many exciting fields and projects at CARIAD. 
To bring the best solutions to market and achieve our mission to transform automotive mobility, we're always on the lookout for developers and engineers in a broad spectrum of software and technology domains. You'll be working together with some of the brightest minds in the industry – not just with in-house experts, but also with our exceptional partners like Microsoft, Bosch and Qualcomm. You'll also experience tangible results, with your software driving literally millions of vehicles around the world. You'll feel that satisfying sense of accomplishment, knowing that your work is having a direct, positive impact on the on the future of automotive mobility.
CARIAD is still a very new company and far from fully matured. But at the same time, all this room for potential is what makes work here so exciting. You can be part of something big. You'll be transforming not just one brand, not just one company, but rethinking our entire understanding of mobility. Make your mark in an industry that's undergoing a revolution like never before. Join us!
Interested in working on innovative and pioneering projects? Join us.