CARIAD founds Futurepath joint venture with expertlead
CARIAD is breaking new ground in recruiting talented minds in the tech industry: With the joint venture Futurepath, Volkswagen Group's software company is expanding its existing collaboration with the Berlin-based tech start-up expertlead.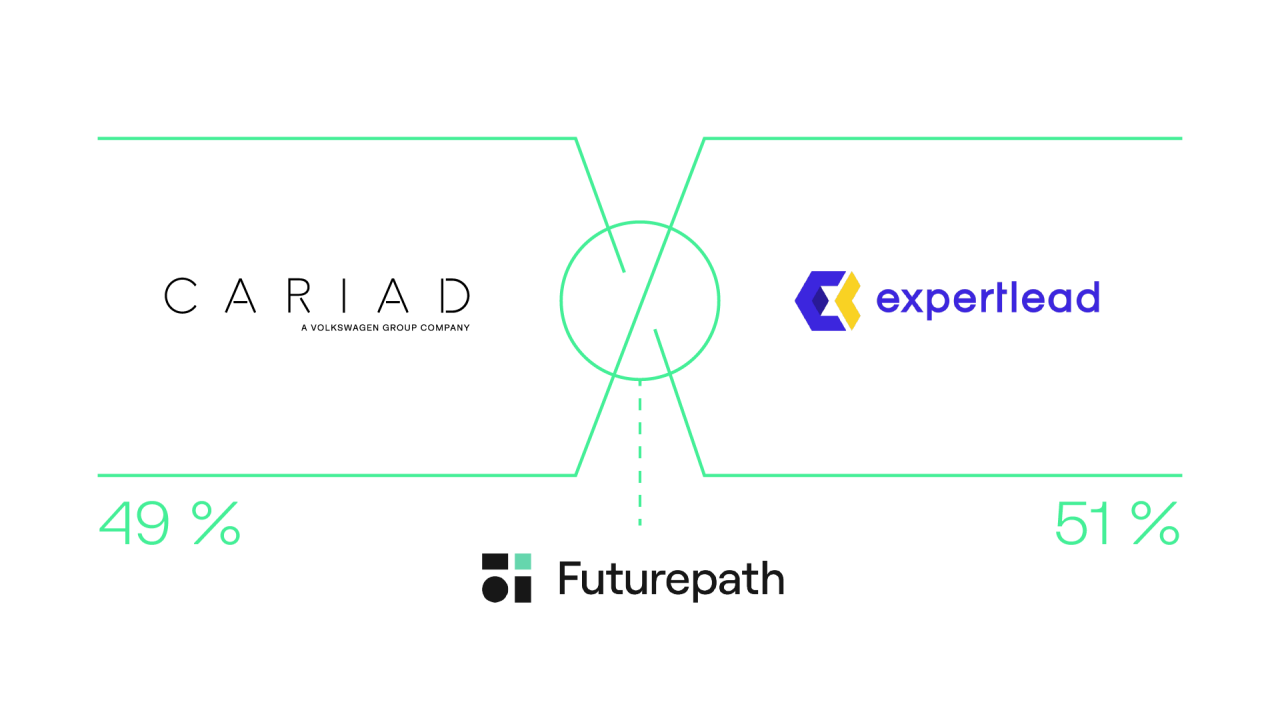 As the car evolves into a fully networked, software-based device, the Volkswagen Group is increasingly becoming a software-based mobility company with its own scalable technology platform. As a driver of this digital transformation in the Volkswagen Group, CARIAD aims to employ around 10,000 digital experts by the end of 2025 and thus make the automotive experience safer, more sustainable and more comfortable for people. In order to meet its growing demand for highly qualified IT specialists in an efficient and targeted manner, CARIAD is breaking new ground and placing its recruiting on a broader and forward-looking basis with the Futurepath joint venture.
Gunnar Kilian, Member of the Board of Management of Volkswagen AG for Human Resources: "Within the Volkswagen Group, CARIAD plays a central role as a forerunner and pioneer of the digital transformation. We have already brought on board numerous tech talents for our software forge CARIAD and now want to gain even more momentum with the joint venture in recruiting in particular. With the establishment of a joint venture for tech recruiting, we are now demonstrating an innovative way to bring highly qualified and internationally sought-after digital experts into the company particularly quickly. The solution has charisma and is a meaningful addition to our numerous initiatives in tech recruiting."
Dr. Rainer Zugehör, Chief People Officer (CPO) at CARIAD: "At CARIAD, we're rethinking the collaboration model for tech teams in the automotive industry. Agile working is at the forefront. This means working in teams with flat hierarchies and fast decision-making processes. Futurepath supports this approach and helps us identify tech talent even faster and quickly check their suitability with innovative tech checks. In just 12 months, we've recruited over 1,000 engineers and software developers from all over the world at CARIAD. This is an extraordinary achievement by the entire recruiting team. But we need to continue to pick up the pace in order to achieve our goal of developing 60 percent of vehicle software ourselves at Volkswagen by 2025. The existing global network of IT experts at our new joint venture partner expertlead will help us achieve this."
CARIAD and the Berlin-based start-up expertlead have been working together since last autumn. This partnership has now given rise to the joint venture Futurepath. Futurepath offers various services to find the right specialists according to CARIAD's needs and requirements. This includes the recruiting of IT experts for permanent positions, as well as the technical qualification of IT applicants. In terms of content, the focus is primarily on specialists in the fields of artificial intelligence, software development, big data, agile project and product management, automated and autonomous driving and UX/UI design.
Alexander Schlomberg, Co-Founder and Managing Director of expertlead: "With this joint venture, we're bringing together IT professionals from all over the world in the Volkswagen Group to shape the future of mobility. Thanks to the combination of the recruiting software developed by expertlead and our global community of IT talents, Futurepath will give CARIAD, and therefore the Volkswagen Group, a decisive advantage in finding, technically qualifying and winning over suitable IT specialists."
Futurepath is currently focusing its activities on CARIAD. However, the joint venture also aims to recruit IT talent for other brands and markets of the Volkswagen Group. Futurepath's joint headquarters are in Berlin.
Please register here if you would like to continue receiving CARIAD media releases in the future.
Boost for tech recruiting: CARIAD founds Futurepath joint venture with expertlead
Fabian Lebersorger
Tel. +49-174-612-78-29