Simplicity, speed and innovation: Connecting the global VW Group fleet
The Volkswagen Automotive Cloud is our solution to connect and process requests from millions of cars in the Volkswagen Group fleet. In this article, we explain how this global platform will reduce complexity, offer greater innovation and accelerate development cycles.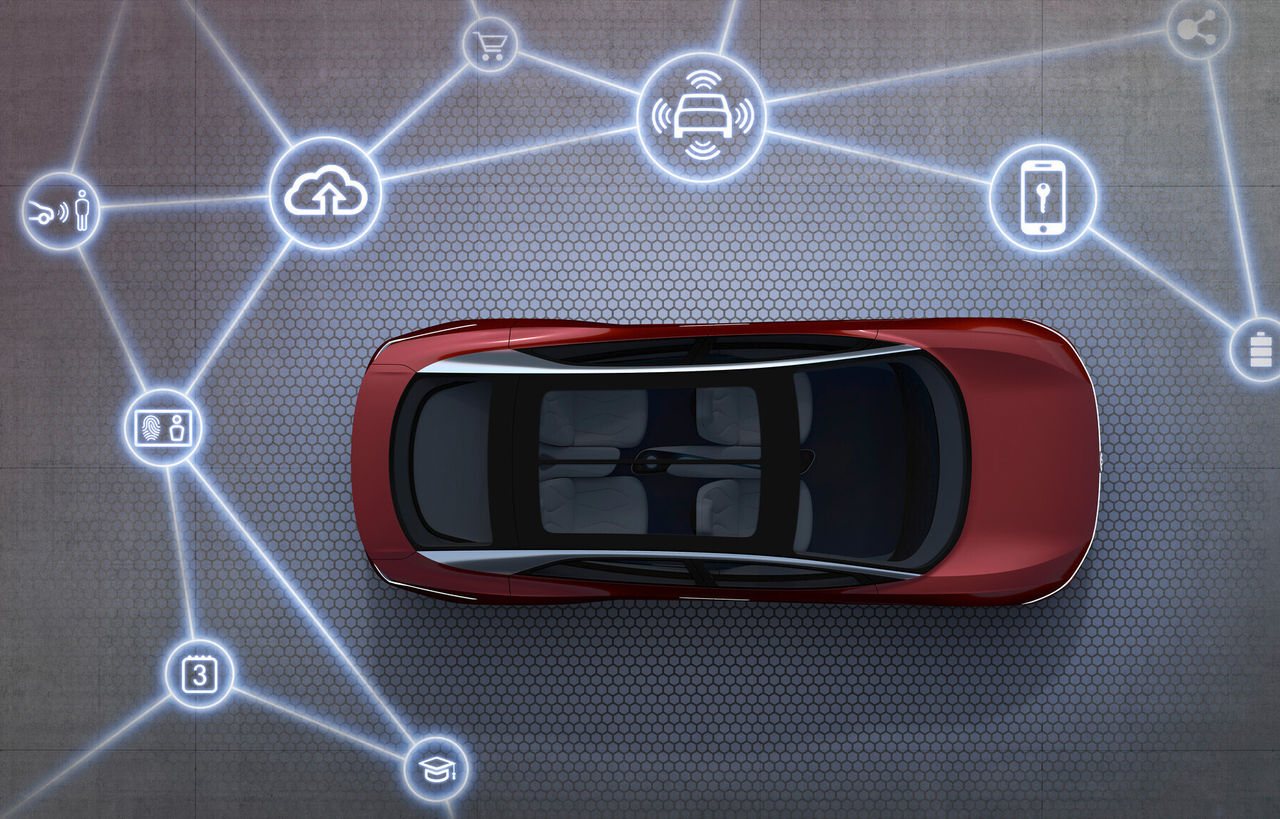 A global cloud platform allows for easier distribution of functions and features around the world.
At CARIAD, we're working on VW.AC – the Volkswagen Automotive Cloud. This is the bridging element between our vehicles and customers who want to interact with our products in the connected world of the internet of things. There are various apps today that offer our users greater interaction and remotely control vehicle functions. But when developing apps and functions, seemingly simple controls can, in fact, be extremely complicated and require a great deal of vehicle-specific expertise.
Imagine a developer wants to create an app to control the vehicle's air conditioning via a smartphone. If the car is in sleep mode, then, before the air conditioning can be controlled, the car must first be woken up. So how does the developer program their app to do that? In what ways does the vehicle system power up certain components of the air conditioning system? Does the function also depend on the battery's state of charge? Security plays a role, too – of course, the customer wants a secure connection between the app and their car to avoid just anyone accessing and controlling their vehicle.
Until now, developing vehicle apps has required this kind of in-depth knowledge of a specific system on a specific vehicle platform. But with the new cloud platform VW.AC, which is available in all regions and for all brands, we're offering developers a toolkit as a kind of middleware between their development work and the vehicle. It removes the need for this specialist knowledge, simplifies processes and allows apps to easily gain access to functions of the car. In this way, this will allow us at CARIAD to more quickly offer our customers exciting and innovative functions.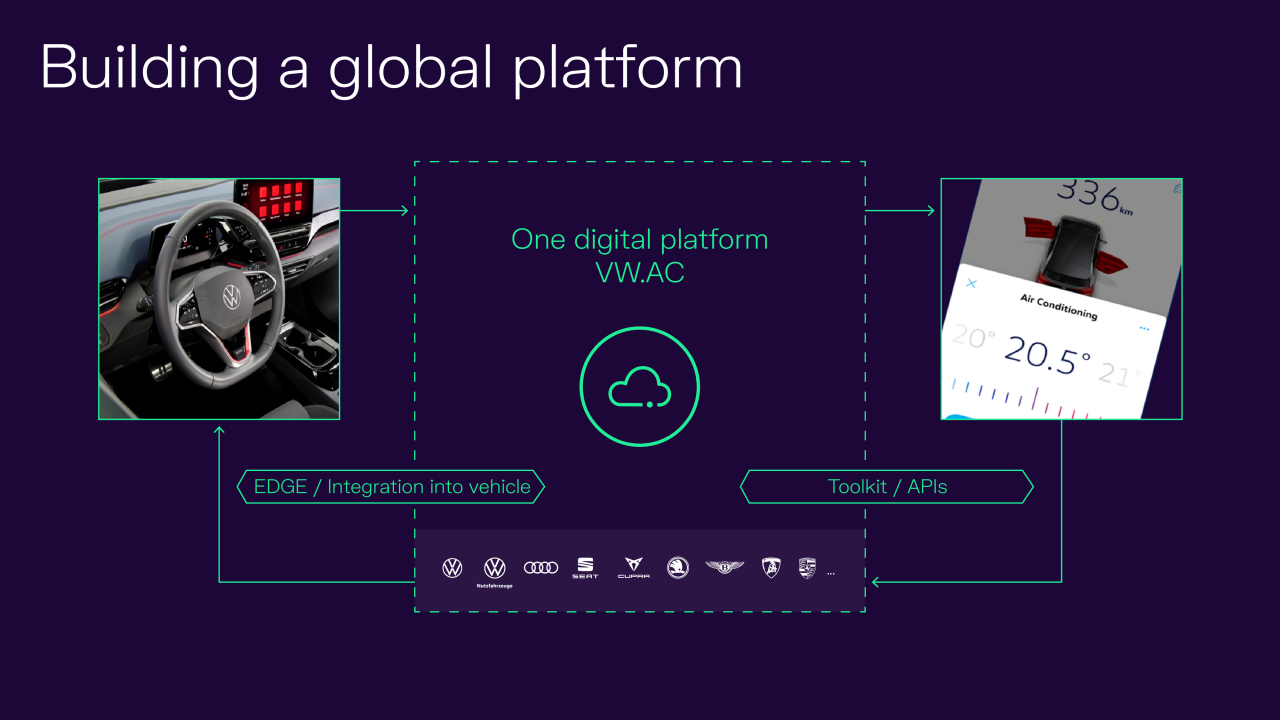 VW.AC acts as a bridge between developers and our vehicles.
Reduced complexity, greater innovation and faster development cycles
VW.AC will greatly reduce complexity of development work. In the past, there were six different backends within the Volkswagen Group, which meant that it took a lot of time and effort to develop certain functions across those several different backends. We've already reduced this number down to three. Now we're working on one single, uniform solution.
A global cloud platform enables greater innovative strength and more easily allows us to offer and distribute functions and features around the world. Functions in certain markets can simply be offered to other markets without the need for extra development effort via a different backend. Take the Remote Start function, for example. This is a function that allows the user to start their car's engine via an app. It's one of our most requested online functions in the USA. It wasn't immediately available in China, but we later saw growing interest there. The US function could therefore be transferred to the Chinese market.
By removing the need for in-depth knowledge of specific vehicles and platforms, we're also opening up the possibility for third-party developers, in addition to our developers at CARIAD, to build apps and functions for use in Volkswagen Group vehicles. This is another way that VW.AC offers greater innovation and a wider range of functions aimed at specific markets and groups of customers.
Finally, with over-the-air updates via VW.AC, allows us to achieve faster development cycles. We've already reduced development time from one and a half years down to just 12 weeks.
Constantly connected
Our objective with the cloud-based platform VW.AC is to establish a stable global platform that will offer digital services to our customers on a highly reliable basis. We've already achieved this for the cloud backends of the current vehicle fleet and are currently working on putting the cloud platforms for vehicles on the MEB and MQB platforms on a uniform technical basis. After that, we'll synchronize with the new systems that will be used for the next generations of vehicles. From the middle of the decade, we aim to have one uniform, global platform that will connect all customer cars from all Volkswagen Group brands.