Developing ADAS/AD Technology in China
We are looking at why it is important to engage in local software development and what lies behind CARIAD's mission 'In China for China, from China to the world'.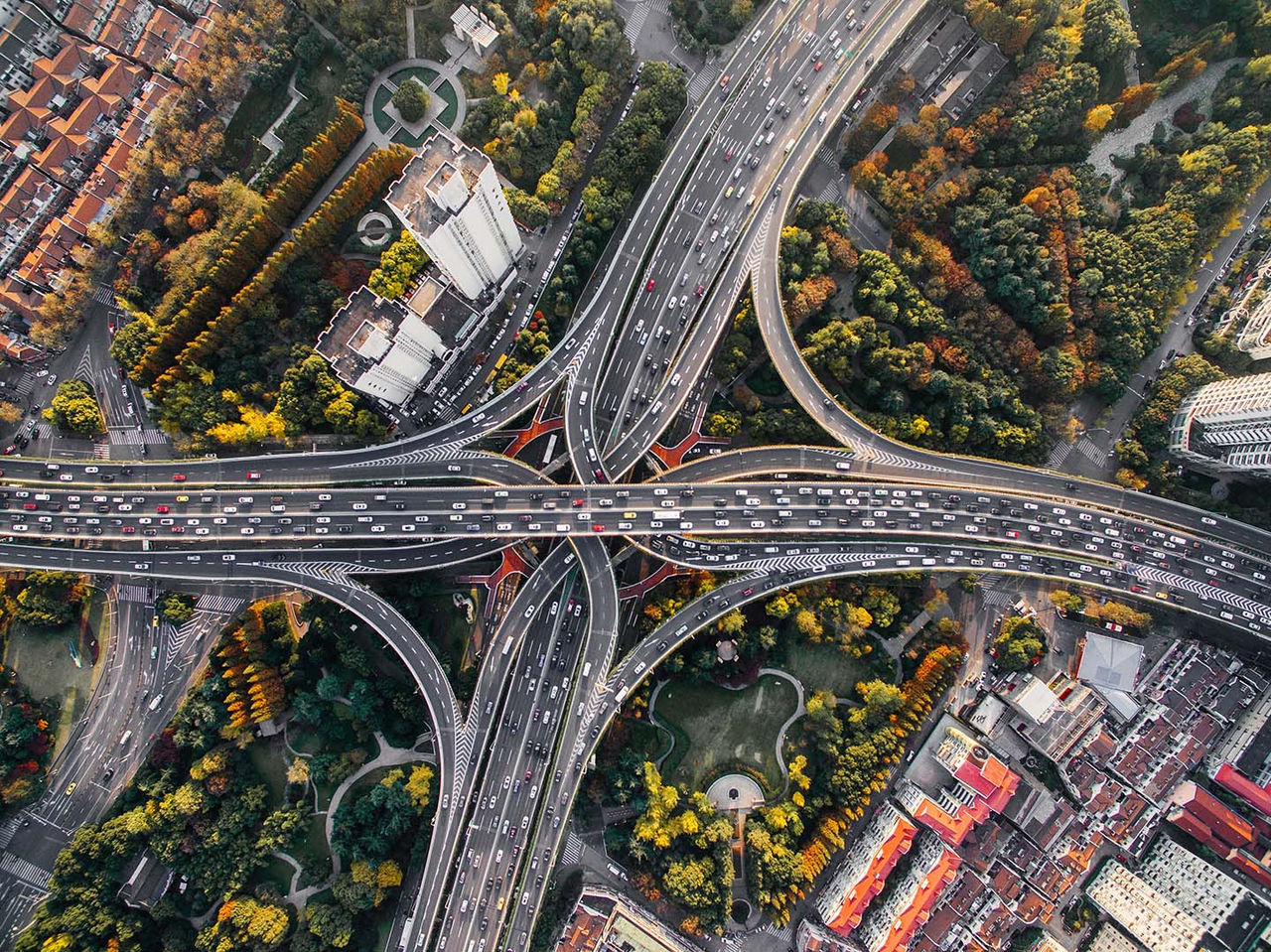 ADAS/AD Technology in China - Credits Unsplash
Spend a few hours in a car in any of China's major cities and you'll quickly notice that driving in the Asian nation is quite a different experience. Elevated roads, multi-level interchanges, complex road arrangements, not yet fully standardized traffic signs, and high traffic densities make for a truly challenging driving environment.
However, it's not only drivers who need to deal with the difficulties posed by these circumstances; carmakers also have to increasingly adapt their advanced driver-assistance system (ADAS) technologies to suit China's unique traffic conditions. In addition to China's complex road traffic infrastructure, foreign carmakers must also navigate the country's dynamic regulatory environment and address market-specific customer expectations.
Thus, CARIAD reinforced local software development in April 2022, with a clear mission: 'In China for China, from China to the world'. Our first subsidiary outside Europe, the CARIAD China team locally tests and develops, among others, ADAS and automated driving (AD) functions tailored to the Chinese market. We are continuously expanding our presence in China, while also aiming to bring local innovations from China to the world. Working closely with the VW Group's brands as well as three joint ventures in China, one of our goals is to bring our self-developed technology stack to more than 40 million group vehicles globally by 2030.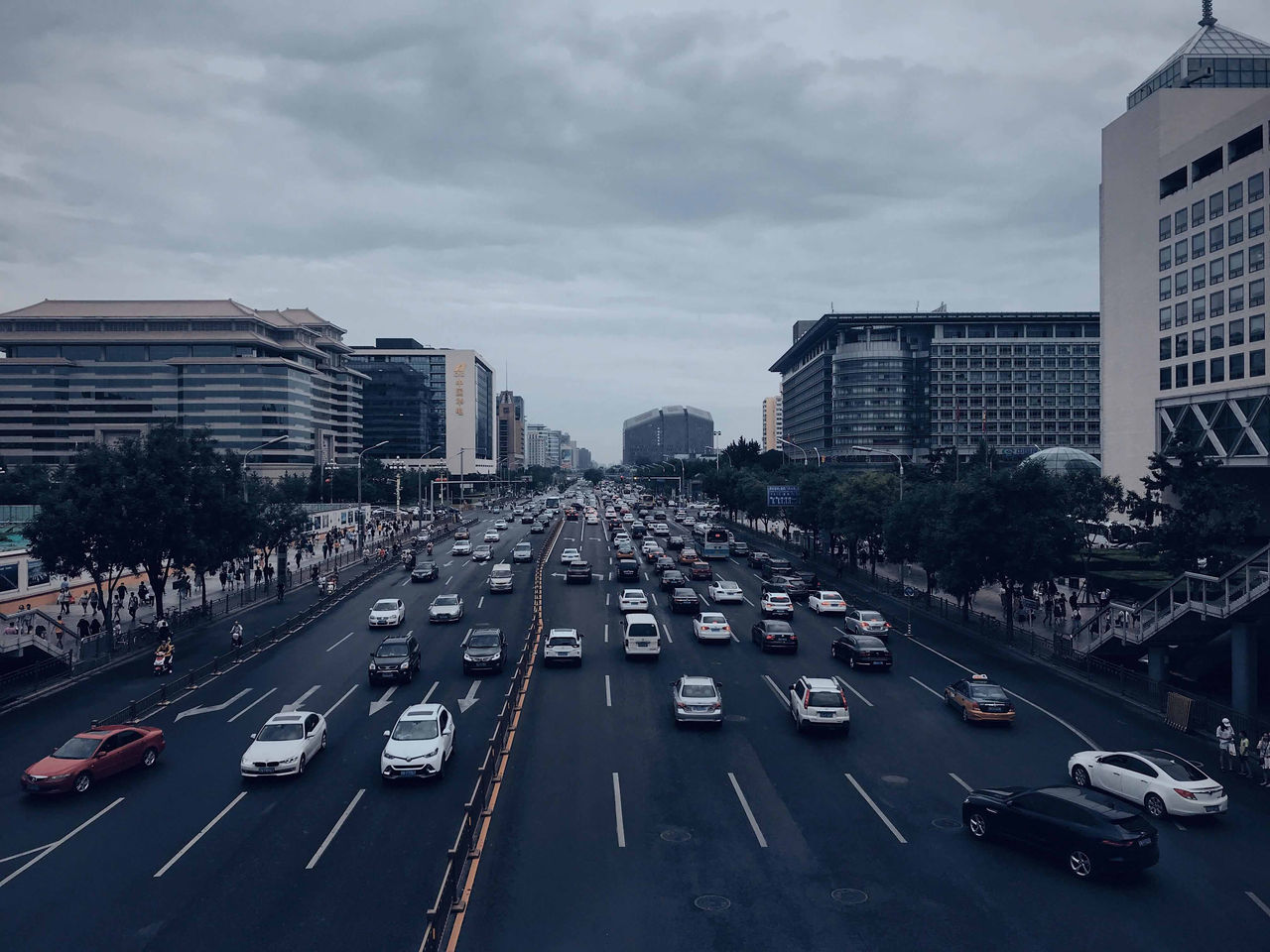 Urban Traffic in China - Credits Unsplash
Building a Chinese tech stack
To what extent do China-specific ADAS and AD functionalities and the underlying hardware and software components differ from their Western counterparts? While there are many elements that are common to most – if not all – ADAS or AD stacks, other elements require a considerable degree of localization. Take, for instance, vehicle-to-everything (V2X) communication, which is poised to revolutionize the way connected cars and drivers interact with the world. It allows vehicles to connect with other equipped cars, traffic management, and smart-city infrastructure, paving the way for optimized traffic flow, energy savings and increased safety as well as more sophisticated ADAS and AD functionalities (i.e. better co-ordination for autonomous vehicles).
V2X implementation is gradually gaining momentum around the world. Yet, whereas policymakers in Europe are still undecided as to which type of V2X communication technology (DSRC or cellular) to favor, China has committed itself to the cellular vehicle-to-everything (C-V2X) standard, while also accelerating the construction of V2X infrastructure. Some Chinese cities have started to connect traffic lights across the whole city to the Internet of Things.
Based on China's connectivity infrastructure and data compliance rules, the CARIAD China team has developed several V2X functions, which are already deployed in the latest Audi models A6L and A7L in Wuxi, one of the most ambitious cities in China in area of smart city development:
Traffic Light Information (TLI) provides the driver with concrete second-by-second information on the road they are driving, with speed recommendations based on traffic light information from the intersection ahead, thereby improving fuel efficiency.
Local Hazard Warning (LHW) is based on state-of-the-art V2X technology and advanced direct communication, alerting the driver to dangerous road conditions. When the car detects an accident, it transmits a broadcasts message based on the C-V2X protocol.
Local Hazard Information (LHI) alerts drivers of slippery conditions in near real time. High-precision swarm data is captured by and shared to every vehicle on the road equipped with this function via a car-to-cloud application.
V2X products such as these take full advantage of the latest C-V2X communication standards and will be integrated into more and more VW Group's vehicles. We are excited about the progress we have made thus far and are looking forward to putting more innovations on the road.
Local hazard warning in urban traffic environment - Credits Unsplash
CARIAD is bringing automated driving to Chinese customers
With the announcement from this week, CARIAD is taking the next step in strengthening the regional software development for intelligent, connected vehicles: CARIAD is starting a closer cooperation with Horizon Robotics, a leading supplier of energy-efficient computing solutions for smart vehicles, through a joint venture to help Volkswagen Group to speed up customization of automated driving solutions for the Chinese market.
The focus of the joint venture is the integration of numerous functions in one integrated high-performance chip to increase stability and reduce energy consumption of entire automated systems, allowing for scalable ADAS and AD solutions.
As a first step CARIAD will adapt the semiconductors from Horizon Robotics to its needs. In the second step, the new joint venture will then develop own semiconductors and advanced hardware and software for automated driving. In this way, CARIAD is continuously expanding its local expertise in China that will also add to its global competence base.